August Worm Wranglin'
Aug 08, 2022 4:00PM—5:30PM
Cost $0.00
Categories Volunteer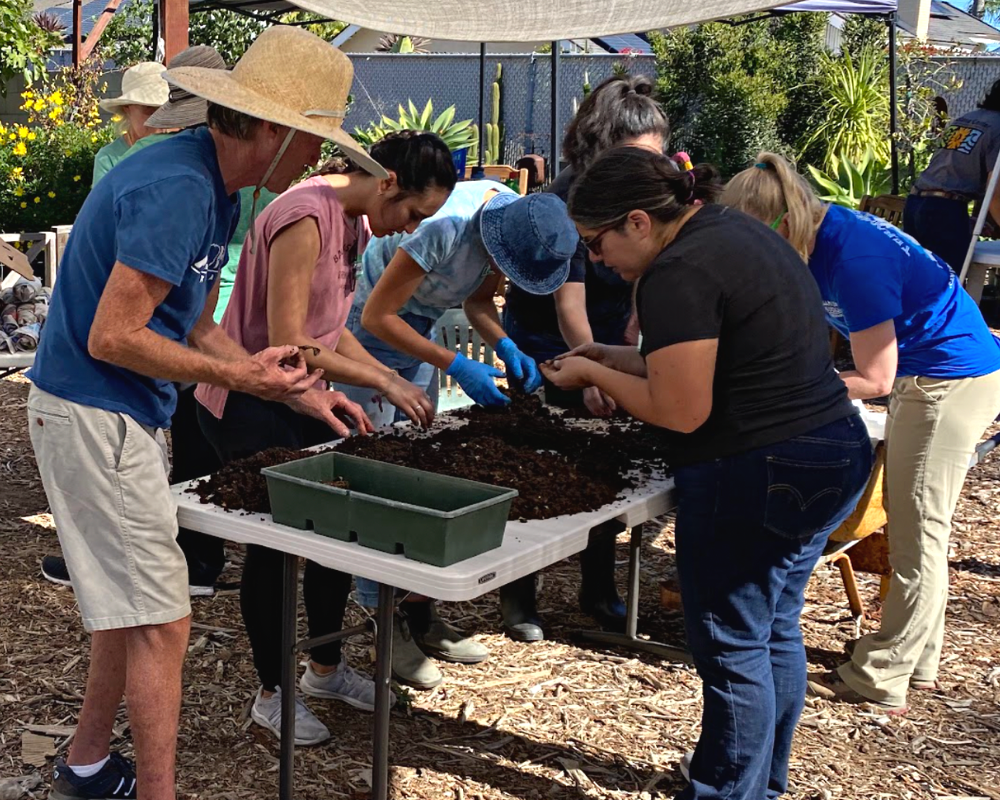 Each month we hold a Worm Wranglin' volunteer opportunity, where volunteers join us at our home base to help care for our worms. Our resident worms help us teach San Diegans about the value of vermicomposting (composting with worms). Our worm bins act as a demonstration site, a nursery for providing worms to community members who compost at home, and a source of nutrient-rich castings for use in gardens. Help care for these amazing compost critters and promote sustainability in our community!
At this event, volunteers will:
Separate worms from their castings
Sift castings
Feed worms and make "worm burritos"
Build new worm beds
Move breeder worms to new homes
Opportunity Requirements & Important Notes
Attire: Wear clothes that can get dirty and closed-toe shoes. Please dress appropriate to the weather as we will be outside.

Bring: Reusable water bottle, work gloves if you prefer to use your own.

Experience Needed: All levels of experience welcome! 

Age Requirements: Must be at least 5 years of age and vaccinated if under age 12. All volunteers under the age of 18 must attend with a parent or guardian, and sign up each member or your party.

Physical Requirements: Must be willing to do hands-on work with worms and other compost critters! Must be able to lift up to 30 pounds. If you are unable to lift 30 pounds but would like to join, please communicate with Jessi at volunteer@solanacenter.org. 

Safety: All participants must sign an additional COVID-19 volunteer waiver (this will be sent in an info email 1-4 days before the event). To attend this event, please be prepared to show proof of vaccination or a negative PCR test from the previous 7 days, on event day.