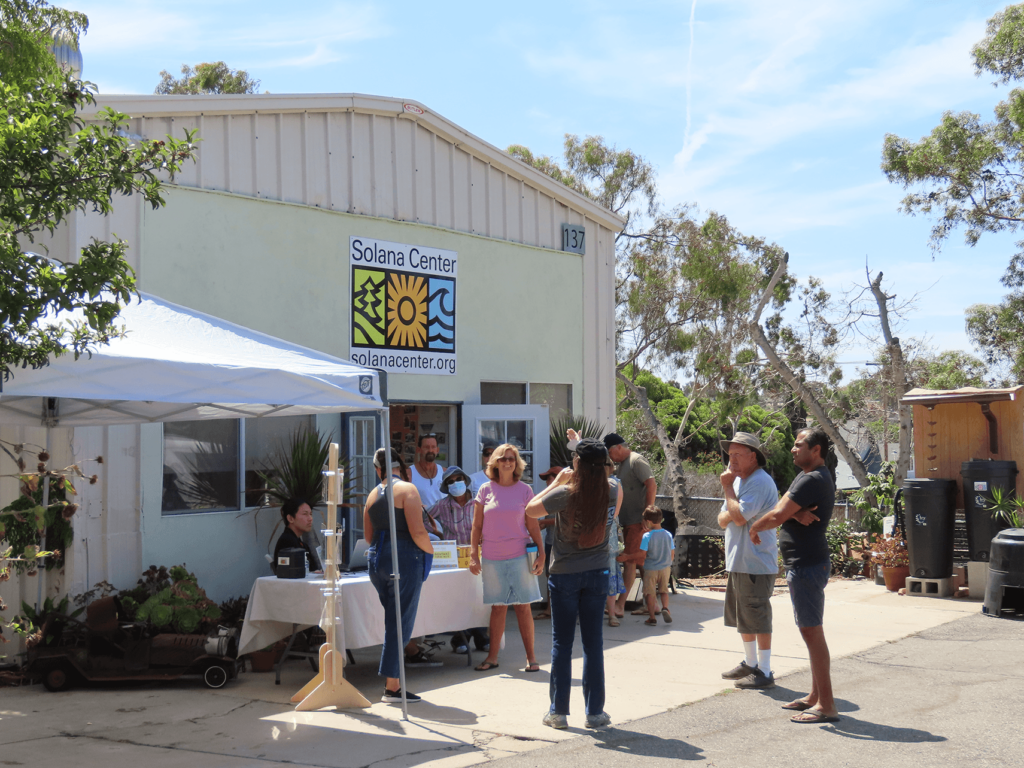 Would you like to live a more sustainable lifestyle? Visit us at our home base in Encinitas as we will walk you through some easy steps to address issues around water, waste, soil health, and more with practical solutions you can incorporate into your life and home starting now!
When you join us for our bi-monthly, one-hour tour in Encinitas, you'll see sustainability in action as you explore our worm bins, grey water systems, innovative compost projects, tool lending library, water-wise garden, and more. At this Green Living Tour taking place on December 3rd, you will also witness a live Food Cycle compost build!
If you find the inspiration to purchase composting supplies or borrow tools, our store and lending shed will be open. We also encourage you to bring your e-waste to drop off!
The tour is free with a suggested donation of $10. Please contact volunteer@solanacenter.org if you are unable to pay the fee but would like to attend. For individuals and groups of 6 or less, sign up through this page to reserve your spot here. Space is limited. For groups of more than 6, email volunteer@solanacenter.org to set up a private tour for a nominal fee.