May Green Living Tour – Encinitas
May 20, 2023 10:00AM—11:00AM
Location
Solana Center for Environmental Innovation, 137 N El Camino Real, Encinitas, CA, 92024
Cost $0.00
Categories Education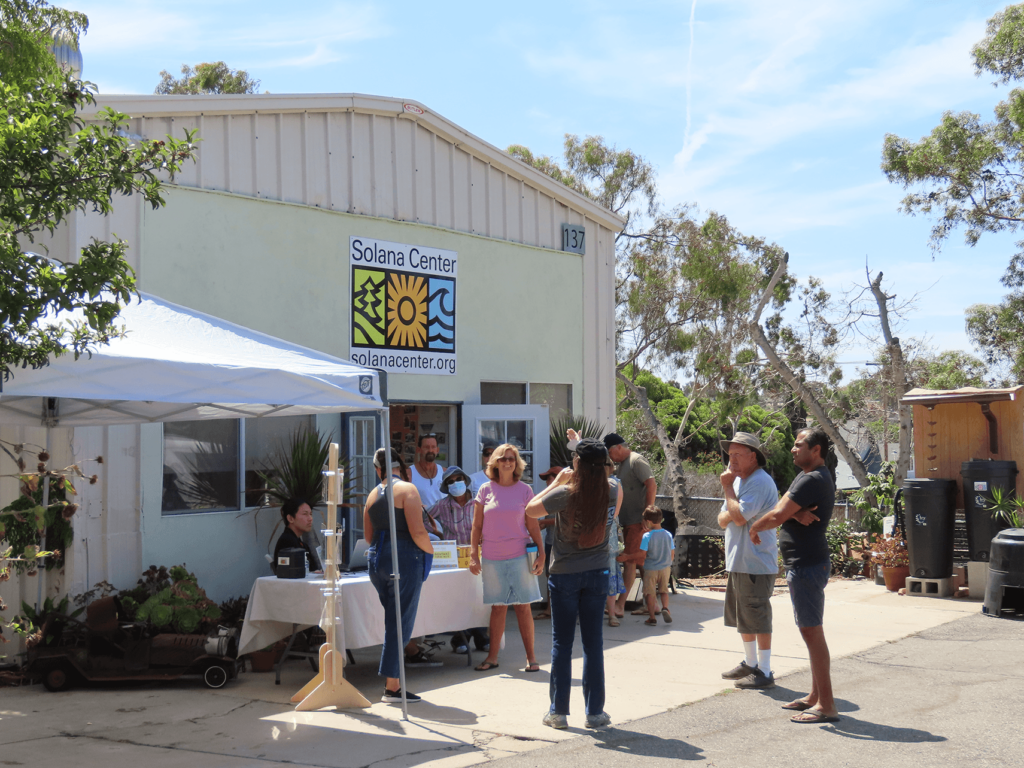 The Green Living Tour is a bi-monthly, one-hour tour at our home base in Encinitas that showcases sustainability in action. On the tour, our knowledgeable Eco Team docents walk you through our worm bins, greywater systems, innovative compost projects, tool lending library, water-wise garden, and more simple, DIY, climate-friendly solutions. Find inspiration for your at-home sustainability projects, learn more about Solana Center and our programs, and meet other eco-stewards in your neighborhood!
If you are interested in buying composting supplies or borrowing tools, our store and lending shed will be open. If you wish to make a purchase after the tour, we encourage you to buy your items online beforehand to ensure we will have the items in stock. We also encourage you to bring your e-waste to drop off!
Tour is free with a $15 suggested donation. For individuals and groups of 6 or less, sign up through this page to reserve your spot here. Space is limited. For groups of more than 6, email volunteer@solanacenter.org to set up a private tour for a nominal fee.
Recommended for ages 12 and up.
Funded in part by the City of Encinitas Community Grant Program