Look for us in the Community – August 2022
Aug 01, 2022—Aug 31, 2022
Categories Education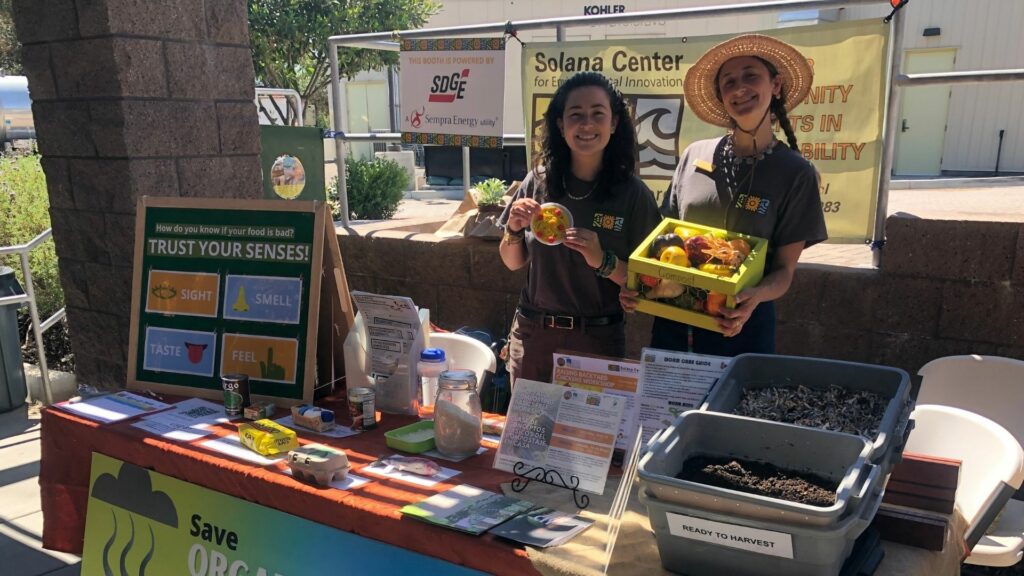 Here's where we'll be in the community this August. Stop by and say hello!
Southeast Science & Art Expo
Saturday, August 13, 2022, from 10:00 am – 2:00 pm
Malcolm X Library
5148 Market Street
San Diego, CA 92114
This inclusive science, art, and culture event welcomes families from San Diego County to join this collaborative effort to highlight demonstrations such as the engineering of lowriders, the science of tortillas, a robotics playground, music, sustainable practices, and more! Stop by our booth and say hello to our composting worms, too!
Funded by the City of San Diego
Julian Natural Wonderfest
Saturday, August 20, 2022, from 4:00 pm – 8:00 pm
Jess Martin Park
2663 Apple Ln
Julian, CA 92036
Explore this beautiful event in Julian that includes wildlife encounters, music, art, and even a night Star Party! Shuttles are provided to and from town. Visit us at our booth as we will be sharing compost practices and live worm demos with the community.
Funded by the County of San Diego
Patagonia Cardiff Tee-Cycle Happy Hour – SCEI beneficiary
Thursday, August 25, 2022, from 4:00 pm – 6:00 pm
Patagonia Cardiff
2185 San Elijo Ave
Encinitas, CA 92007
Learn about Patagonia's T-shirt recycling program and the importance of recycling textile waste with a happy hour including food, drinks, live music, donations to Solana Center for a drink ticket, and also a chance to win a Patagonia Tee-Cycle shirt!
Pala Band of Indians – Oakstravaganza!
Saturday, August 27, 2022, from 12:00 pm – 5:00 pm
Pala Rey Youth Camp
34650 Pala Rey Youth Camp Rd
Pala, CA 92059
Join us at the Pala Rey Youth Camp's Oakstravaganza gathering that will include bird singing, peon, bow and arrow making, shinny games and much more! This event is open to the public and full of fun activities for kids of all ages.
Funded by SDGE

Interested in volunteering with us at these events? Learn more and sign up here.
These event booths are funded by