Look for Us in the Community – September 2022
Sep 01, 2022—Sep 30, 2022
Categories Education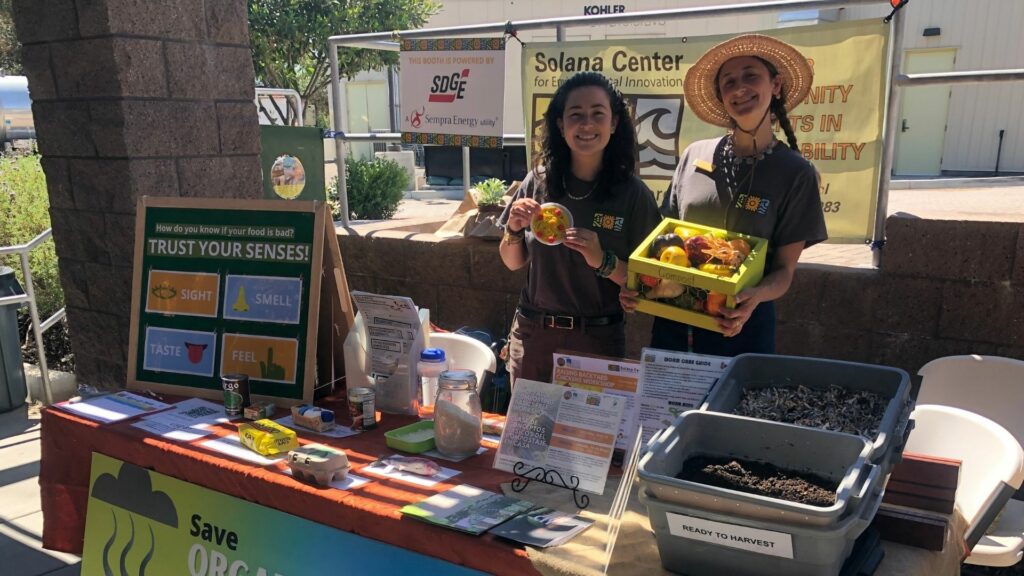 Here's where we'll be in the community this September. Stop by and say hello!
Poway Rodeo
Friday & Saturday, September 23 & 24, 2022, from (Fri) 3:00 pm – 8:00 pm & (Sat) 10:00 am – 3:00 pm
Poway Valley Riders Association Arena
14270 Tierra Bonita Rd
Poway, CA 92064
Come join us at the annual Poway Rodeo event full of exciting performances of horsemanship and roping! We'll be teaching about manure management and watershed protection to the community, so enjoy the ride!
Funded by the County of San Diego
Bates Nut Farm Education Day
Saturday, September 24, 2022, from 10:00 am – 4:00 pm
Bates Nut Farm
15954 Woods Valley Road
Valley Center, CA 92082
Explore this beautiful event in Valley Center that includes a pumpkin patch, an unlimited nut selection, and even a tractor parade! Visit us at our booth as we will be sharing compost practices and offer hands-on live worm demos to the community.
Funded by the County of San Diego
26th Annual OKTOBERFEST!
Sunday, September 25, 2022, from 10:00 am – 6:00 pm
Mountain Vista Drive (on El Camino Real between Wandering Road and Rambling Road)
Encinitas, CA 92024
This free event brings over 175 vendors including an authentic German beer garden with stage entertainment to include Bavarian music and dance troupes, as well as an international food court, carnival ride attractions, and local artisans / businesses! We'll talk about sustainable zero waste practices and help residents and businesses work toward composting food scraps in compliance with the state-mandated SB 1383 organics recycling bill.
Funded by the City of Encinitas

Interested in volunteering with us at these events? Learn more and sign up here.
These event booths are funded by