Look for Us in the Community – November 2022
Oct 31, 2022—Nov 30, 2022
Categories Education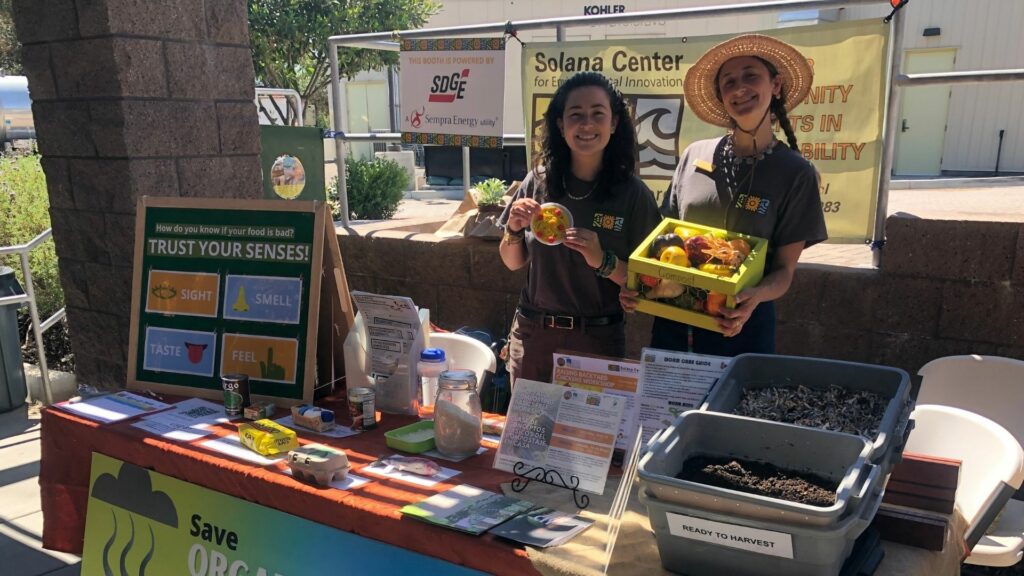 Here's where we'll be in the community this November. Stop by and say hello!
Fall Garden Festival
Saturday, November 5, 2022, from 9:00 am – 2:00 pm
Water Conservation Garden
12122 Cuyamaca College Dr W
El Cajon, CA 92019
Come join us at the annual Fall Garden Festival event full of beautiful horticulture and sustainable practices! We'll be teaching about compost and sustainable practices to the community, and take in this beautiful venue!
Funded by the County of San Diego
Santa Ysabel Farmers Market
Sunday, November 6, 2022, from 11:00 am – 4:00 pm
21887 Washington St
Santa Ysabel, CA 92070
Explore this weekly event in Santa Ysabel that includes artisan crafts, local produce, and fun activities! Visit us at our booth as we will be sharing compost practices and offer hands-on live worm demos to the community.
Funded by the County of San Diego
Farm & Nursery Expo
Thursday, November 10, 2022, from 9:00 am – 3:00 pm
California Center for the Arts, Escondido
340 N Escondido Blvd
Escondido, CA 92025
See what local farmers and growers in the region are up to, by visiting booths and learning about sustainable practices all over San Diego county. We'll be sharing about our programs, including our technical assistance support for the Healthy Soils Program offered by the California Department of Food & Agriculture.
Funded by the County of San Diego

Interested in volunteering with us at these events? Learn more and sign up here.
These event booths are funded by