Miramar Greenery to You: Compost, Mulch & Wood Chips – Valencia Park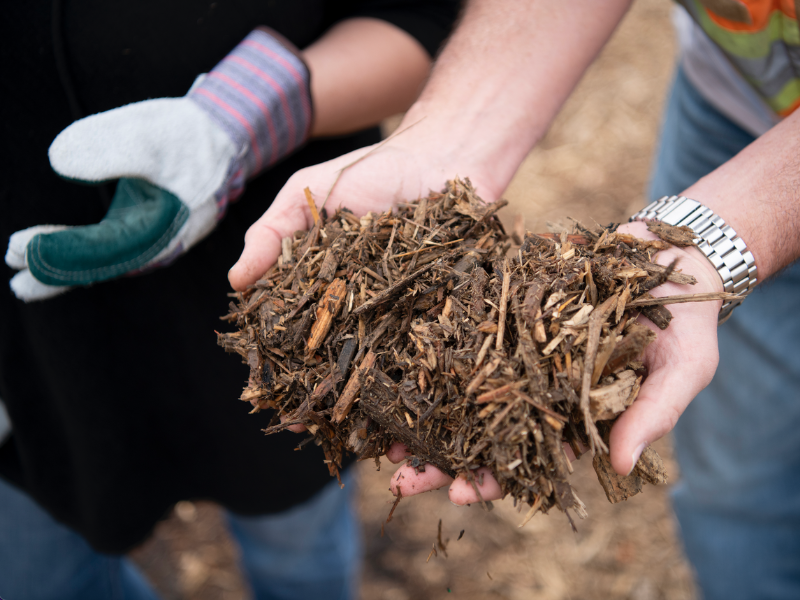 Join Solana Center and City of San Diego at the Valencia Park/Malcolm X Library for this 90-minute dive into the wonderful world of composting. Learn about the City of San Diego-operated Miramar Greenery composting facility, the compost process, and environmental benefits. You'll also learn how compost can help you save money, time, and resources, and how you can easily get compost, mulch, and wood chips for your garden, landscape, or farm. Fun fact: if you're a City of San Diego resident, you can pick up 2 cubic yards of compost and 4″ mulch from the Greenery for free with proof of residency!
FREE compost samples will be available to take home following the workshop! Please bring a five-gallon bucket, tub, or container to fill and take compost home.
In this workshop we will cover:
An overview of the City of San Diego's new Organic Waste Recycling program
The importance of recycling organic waste
What happens to organic waste after it goes into your green bin
How the Miramar Greenery operates and available products
The benefits of compost, mulch, and wood chips for water conservation, weed suppression, soil amendment, and plant growth
How to use compost and mulch for gardening, landscaping, and farming
This workshop is sponsored by:
Thanks to our host, the Valencia Park/Malcolm X Library.