Outreach Support: Booth at Encinitas Street Fair (multiple sessions)
Apr 30, 2023 8:00AM—6:00PM
Location
818 S Coast Hwy 101 Encinitas, CA 92024
Cost $0.00
Categories Volunteer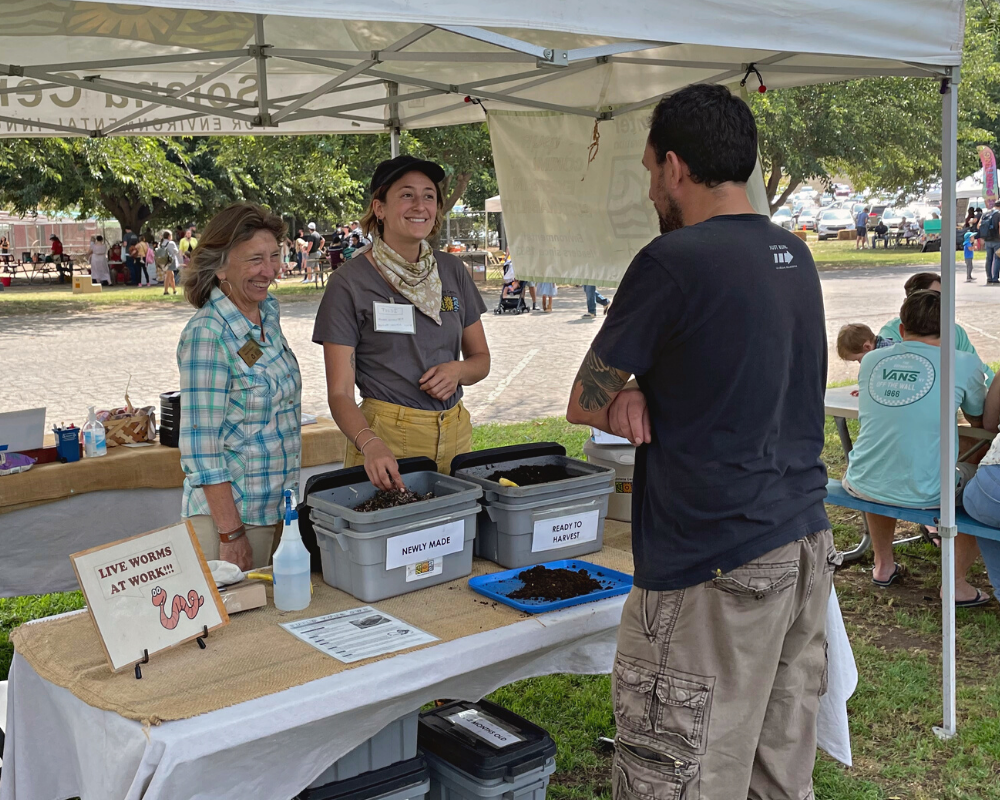 About the event: The Encinitas Spring Street Fair is located down the center of six blocks of scenic South Coast Highway 101, two blocks from the Pacific Ocean.  Ongoing since 1983, international food, children's rides, four live stages, and the craft brewery beer garden guarantee that there will be fun for the whole family. The emphasis at the Encinitas Spring Street Fair is on arts, handmade crafts, antiques, and imports. 
About volunteering with Solana Center at this event: Volunteers help our staff teach simple solutions on how to divert wasted food from the landfill, reduce harmful greenhouse gases like methane, and build healthy soils that feed our plants and hold water. At this event, you will engage community-members with our worm display, showcase examples of Zero Waste living, and share information on other composting resources available to the public through Solana Center and our sponsors. 
Volunteer Shifts
8:00 am to 1:00 pm (Shift Full) 
1:00 pm to 6:00 pm (1 volunteer) 
Option to bring a guest available, contact volunteer@solanacenter.org to let coordinator know. Please check your calendar before signing up, no-shows put stress on our team. Thank you! 
Opportunity Requirements & Important Notes
Attire: Wear clothes that are comfortable for standing in and appropriate to the weather. 

Bring: Reusable water bottle, snacks for break-time.

Experience Needed: Volunteers should possess basic knowledge of the composting process and have a passion for topics in sustainability. Additional training documents provided on event day.

Age Requirements: Must be at least 12 years of age. All volunteers under the age of 18 must attend with a parent or guardian. 

Physical Requirements: Must be willing to do hands-on work with worms and other compost critters! We typically engage passer-bys with our worm display, so it helps if you are comfortable handling our stars of the show! Must be able to lift up to 30 pounds (for set-up and break-down).