Waste Assembly and Lunch Monitoring at Dehesa School District – El Cajon
Sep 29, 2022—Sep 30, 2022
Location
Dehesa School District 4612 Dehesa Rd. El Cajon, 92019-2922
Cost $0.00
Categories Volunteer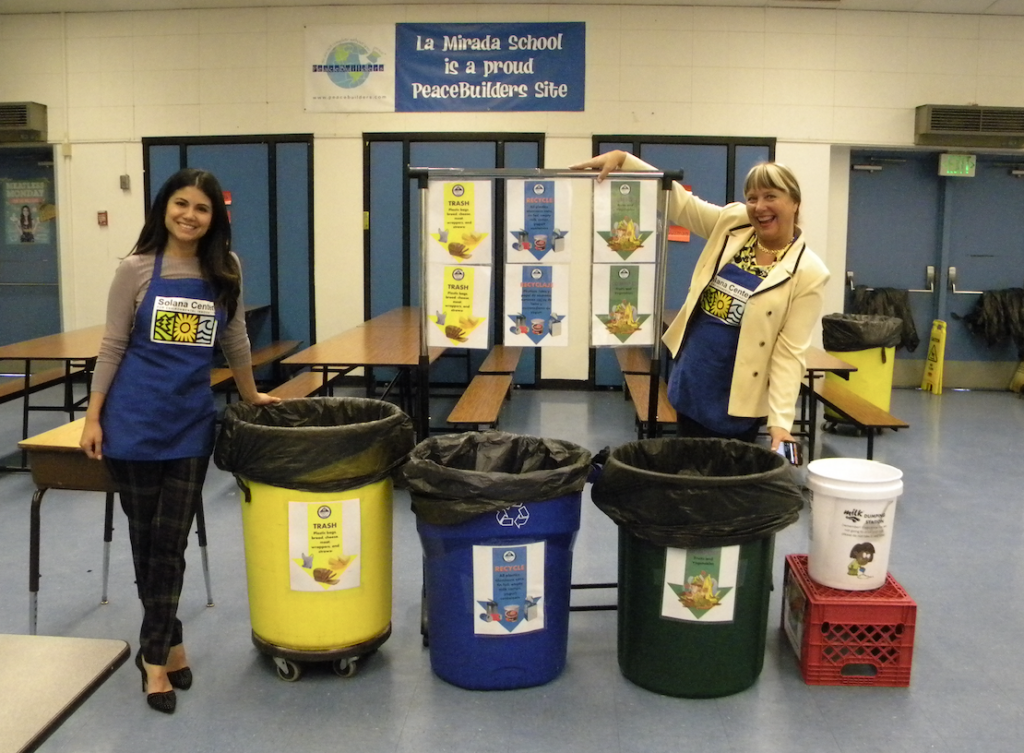 We need half a dozen waste warriors to help us train our young eco-stewards about waste awareness and proper lunch waste sorting so we can put a cap on our waste stream. This volunteer opportunity will be a two part session taking place over two days, taking place at a very small school (we work with grades K through 8) in the outskirts of El Cajon with several children from the Kumeyaay tribe in attendance. Please communicate with volunteer coordinator if you would like to discuss carpool options.
Volunteer Shifts:
IMPORTANT: Please do not sign up for this event if you cannot attend both days. Day 1 will include training for day 2.
DAY 1: Thursday, September 29th
Presentation day! 9:15 am to 12:50 pm (3 volunteers)
DAY 2: Friday, September 30th
11:15 am – 12:50 pm – School Lunch monitoring (3 volunteers)
At this event, volunteers will
Engage and offer guidance to youth on recycling and
Support instructor during the presentation and assist with classroom management.
Volunteer Qualifications
Must enjoy working with kids
Must be able to lift up to 20 pounds
Must be at least 18 years old

Must be able to follow our Covid-19 Guidelines below
Covid-19 Guidelines
At this event we require either proof of vaccination, or proof of a negative PCR test within 7 days of the event.
These requirements must be provided on the day of the event.
Reminders will be sent out prior to each volunteer event. As a measure to protect your health information, Solana Center will NOT keep any records of your vaccination or test status.
If you're unable to provide documentation for either proof of vaccination or proof of a negative PCR test, we ask that you do not sign up to volunteer at events that require them. We have several other opportunities that our volunteer coordinator would be more than happy to connect you to.