Waste Audit at Manzanita Reservation
Dec 06, 2022 9:00AM—2:00PM
Location
Manzanita Reservation Boulevard, CA 91905
Cost $0.00
Categories Volunteer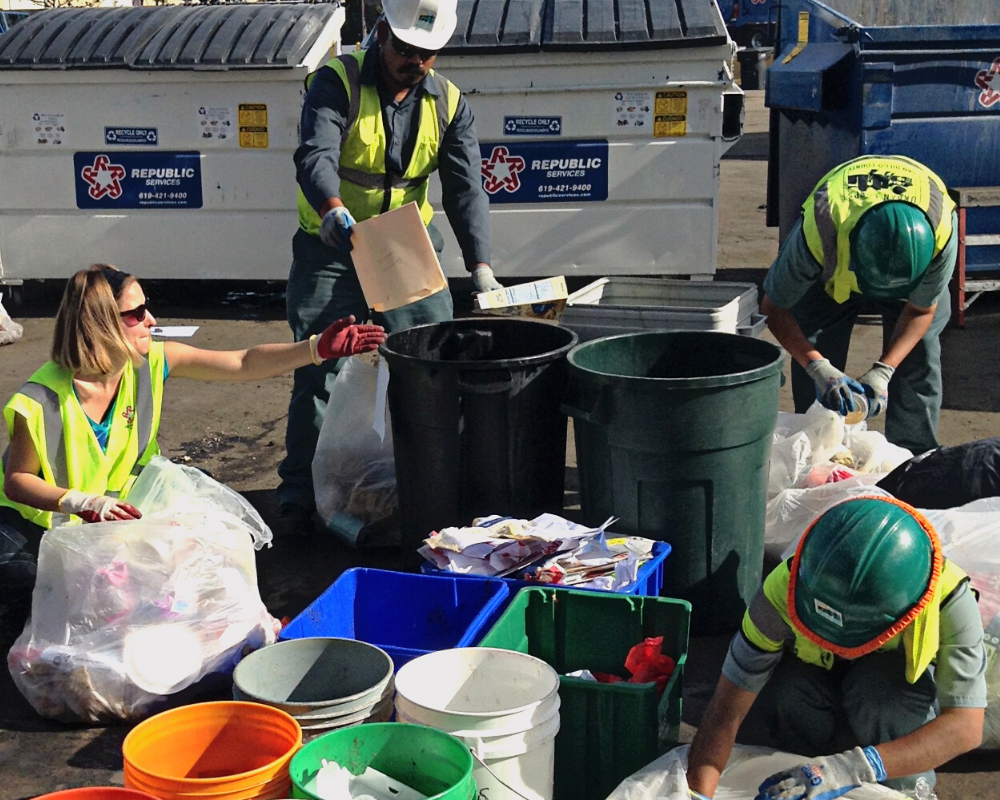 Have you ever wondered just what happens to your trash when you throw it in the garbage? Join Solana Center for our Waste Audit at the Manzanita Reservation and find out!
We need volunteer support as we sort, weigh, and tabulate waste at the Manzanita Reservation so we can put the cap on our waste stream and contribute to a culture that "closes the loop" in our resource management system. 
The waste audit is a great opportunity for those interested in individual and community habits around waste so that we can identify problems at the source and propose practical solutions going forward to help us take care of our planet!
Sandwich lunch provided. Carpooling from Solana Center in Encinitas is available on a first come first serve basis. Please reach out to volunteer@solanacenter.org to inquire about ride-sharing options for this event. 
Opportunity Requirements & Important Notes
Attire: Wear clothes that are comfortable for standing in and appropriate to the weather. We will provide protective gear. 

Bring: Reusable water bottle. Solana Center will provide snacks. 

Experience Needed: None! Passion for sustainability recommended. 

Age Requirements: Must be at least 18 years of age. 

Physical Requirements: We will be working with waste (in other words, trash!), so volunteers must be able to tolerate the smell of food waste. Must be able to lift up to 25 pounds. 

Safety: Please wear closed toed shoes.