Solana Center Receives State's Highest Environmental Honor – Governor's Environmental and Economic Leadership Award (GEELA)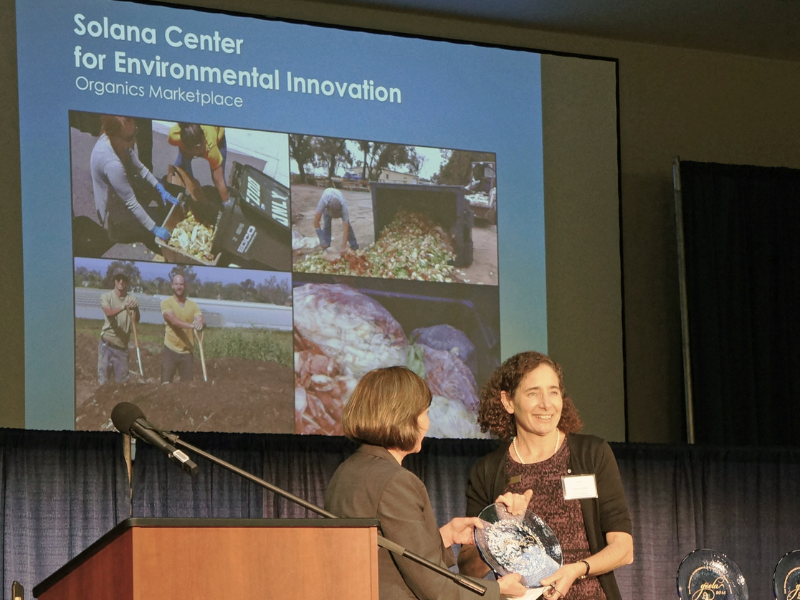 Solana Center for Environmental Innovation, based in the San Diego region, stood among other prominent organizations to accept the Governor's Environmental and Economic Leadership Award (GEELA) on Tuesday, January 19, 2016. Executive Director, Jessica Toth attended the award ceremony held at the California Environmental Protection Agency headquarters in Sacramento.
Solana Center received the award for its "Organics Marketplace" demonstration projects and waste diversion programs that have kept more than 16,000 tons of organic waste out of regional landfills. Based on their experience working with local businesses, Solana Center estimates the potential cumulative savings for organics diversion in San Diego County to be $20 million per year.
Surplus food and the ensuing food waste, are huge problems," said Executive Director, Jessica Toth. "We are pioneering strategic innovations to create replicable programs so that food scrap remains within the community that generated it."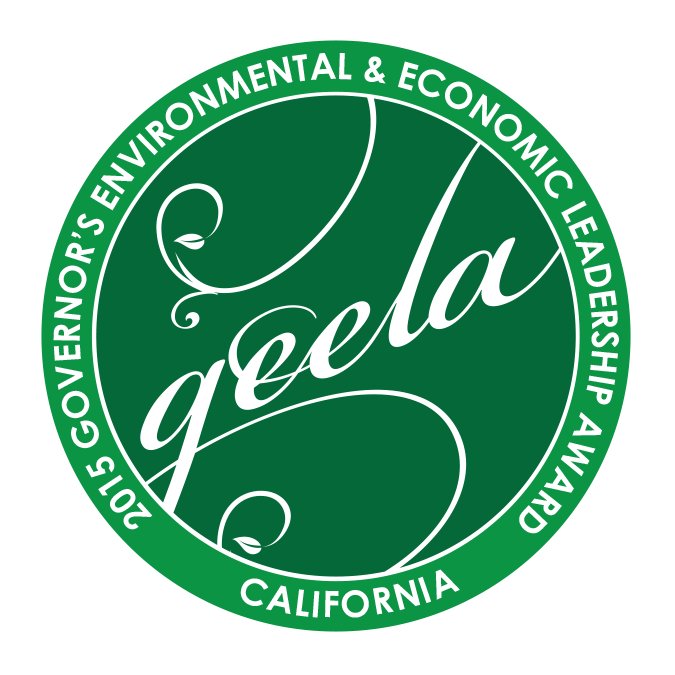 Established in 1993, GEELA is awarded to individuals, companies and organizations that use sustainable business practices to conserve energy, reduce waste or prevent pollution while contributing to their local economy. This year, twelve California organizations received the award. Previous winners in the waste reduction category have included Disneyland Resort, Inland Empire Regional Composting Authority, CleanWorld, County of Santa Cruz and the U.S. Navy Region Southwest. Southern California GEELA recipients included Solana Center, the San Diego County Regional Airport Authority, the Metropolitan Water District of Southern California, the Orange County Department of Education's Inside the Outdoors and Orange County Waste and Recycling and the City of Anaheim.
"This year's GEELA recipients made extraordinary gains in sustainability, waste reduction and conservation," said Secretary for Environmental Protection Matthew Rodriquez. "The winners also demonstrated their environmental achievements resulted in greater efficiency and economic benefits that spread beyond their organizations."
More information about the 2015 #GEELA winners is available on CalEPA's website.