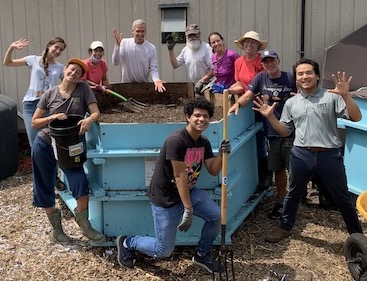 Volunteer at the Center
Support Solana Center programs from our home base! We have several monthly volunteer opportunities at our Center in Encinitas that support our Food Cycle Program, Worm demonstration area, and more.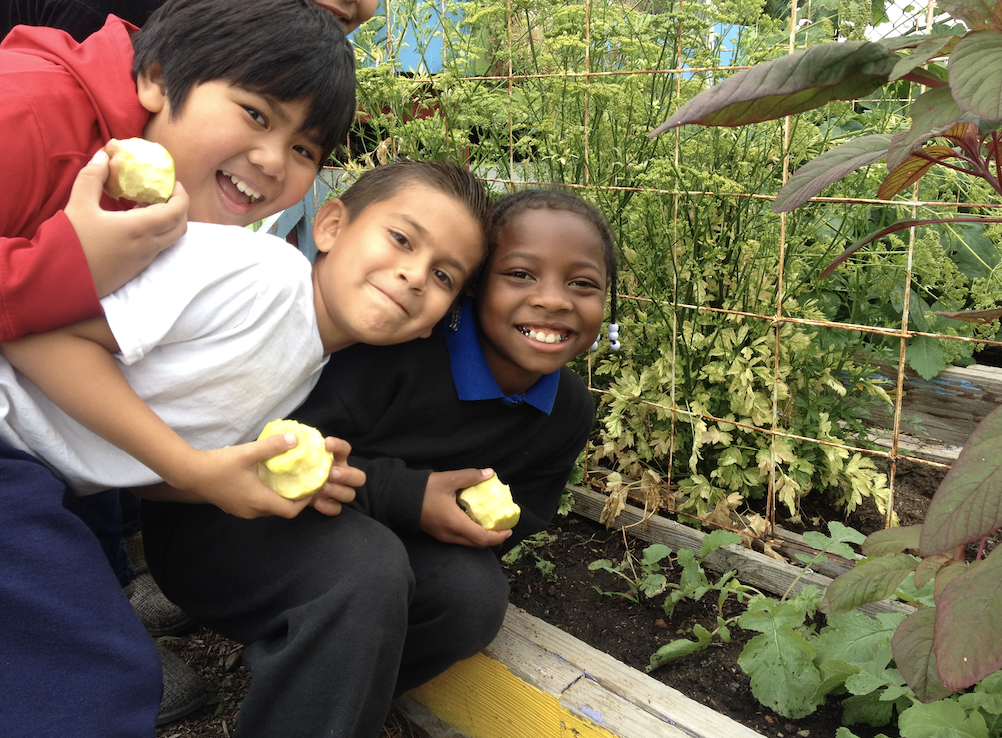 School Programs
Support the next generation of eco-stewards! Assist a Solana Center educator at one of these school events, where students get hands-on experiences with composting, recycling, and other environmental subjects. Help build compost bins for their school, teach them to sort their lunch waste properly, or dive hands in with the worms.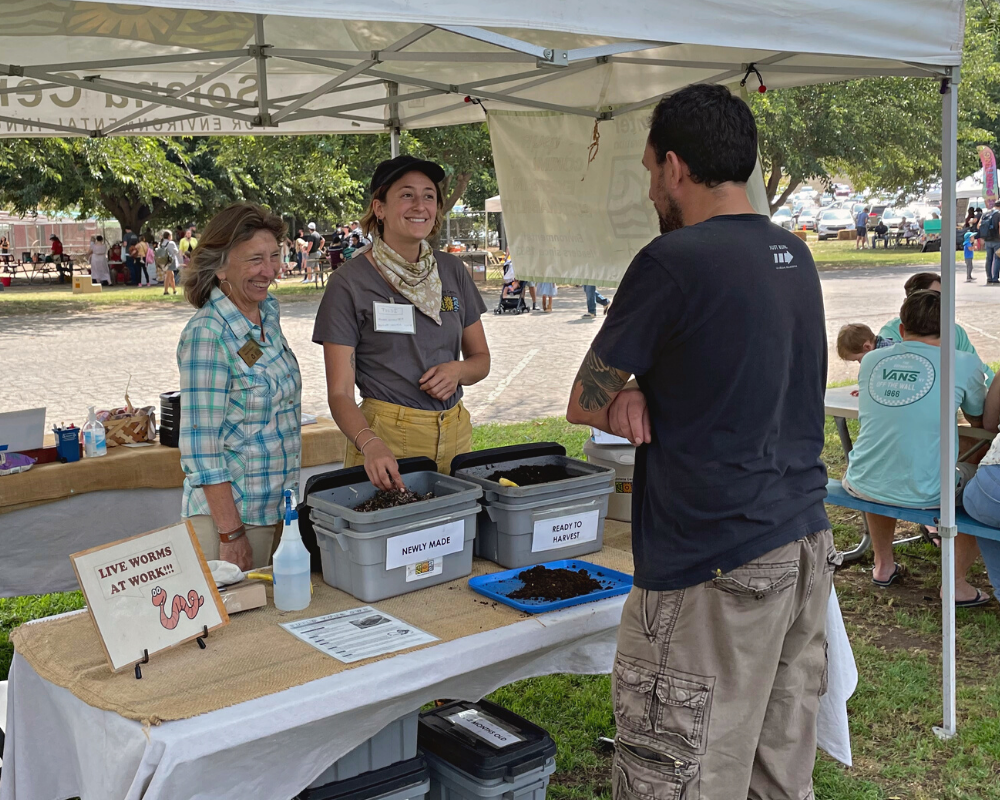 Community Outreach Booths
Help Solana Center educate people about key environmental topics such as composting, vermicomposting, recycling, and watershed stewardship at major community or private events across the County. Our booths attract many visitors with our intriguing signs and interactive displays.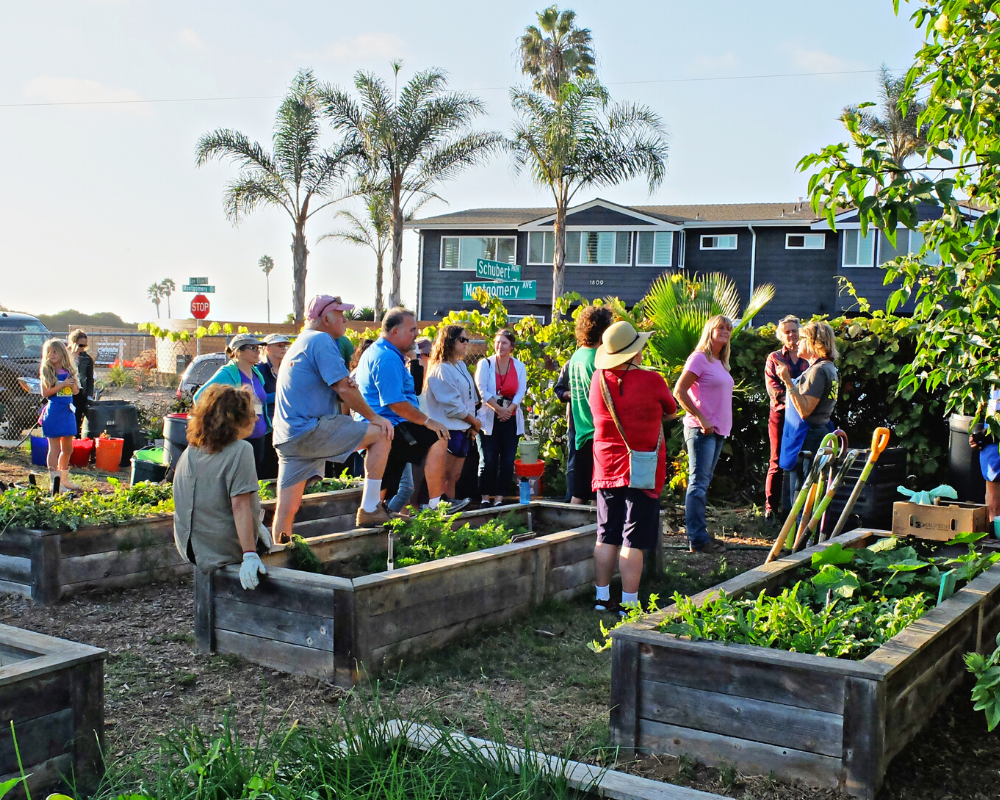 Compost Workshops
Help our community learn about improving the quality of our soil, reducing waste and air pollution and saving energy, money, and water through composting! Assist one of our educators during a 2-hour presentation and, at the same time, learn the basics of backyard composting, Bokashi, or vermicomposting (composting with worms).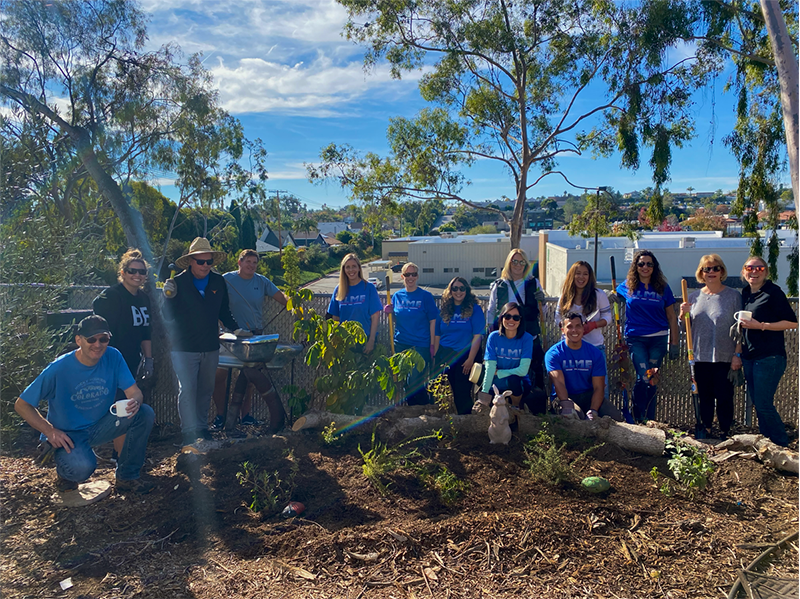 Volunteers are the backbone of our many programs, enabling us to bring sustainable living practices to thousands of San Diegans each year.
We have many ways for people to get involved in our sustainability programs. Whether you like working with children, or working with bugs, whether you like teaching others about composting or diving headfirst into the compost pile yourself, there is something for everyone. Our programs go all over the County to schools and community centers, to fairs and concerts, or they happen right here in our backyard. They are open to people of all experience levels (unless otherwise specified).
We hope you can join our team in making the community a greener place! Find out about new opportunities in our Volunteer Newsletter.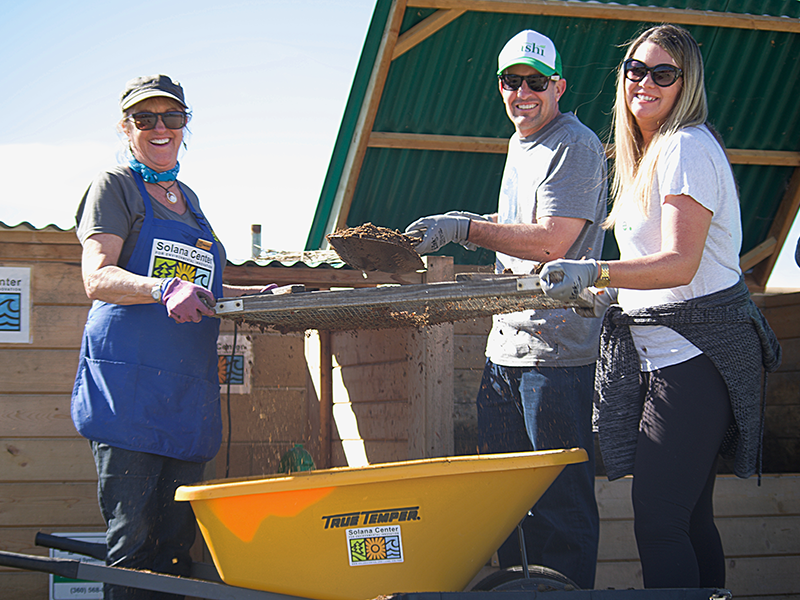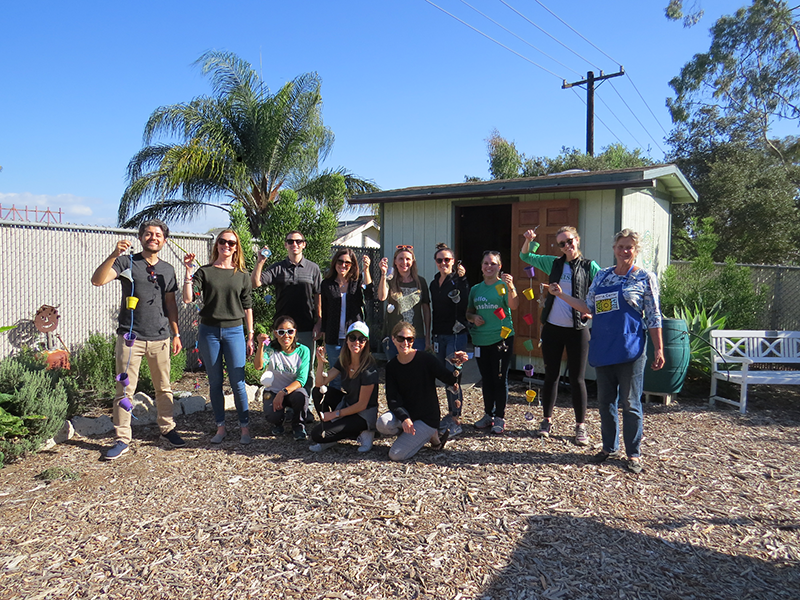 Group and Corporate Volunteer Events
Our volunteer programs are a great opportunity for groups to give back to the community and learn about local sustainability. Engage your team in a meaningful volunteer experience that makes an impact on the San Diego community and environment and gives them hands-on learning opportunity in topics like compost, zero waste, watershed protection, and sustainable gardening. 
Does my group qualify for this program?
This program is for any company or group that meets the activity requirements and is able to pay an associated fee. If you are a single or couple individual employees looking to make a difference, check out our regular volunteer opportunities from the list above (please keep in mind many of them are limited to one or two volunteers).
Why do we have a fee for group volunteer events?
Volunteers can do so much good. Even with the donation of labor, having a volunteer program is still costly. When you corporate volunteer you double your impact by giving the gift of your time and also by alleviating the cost that goes into coordinating volunteers so you are purely benefitting the organization!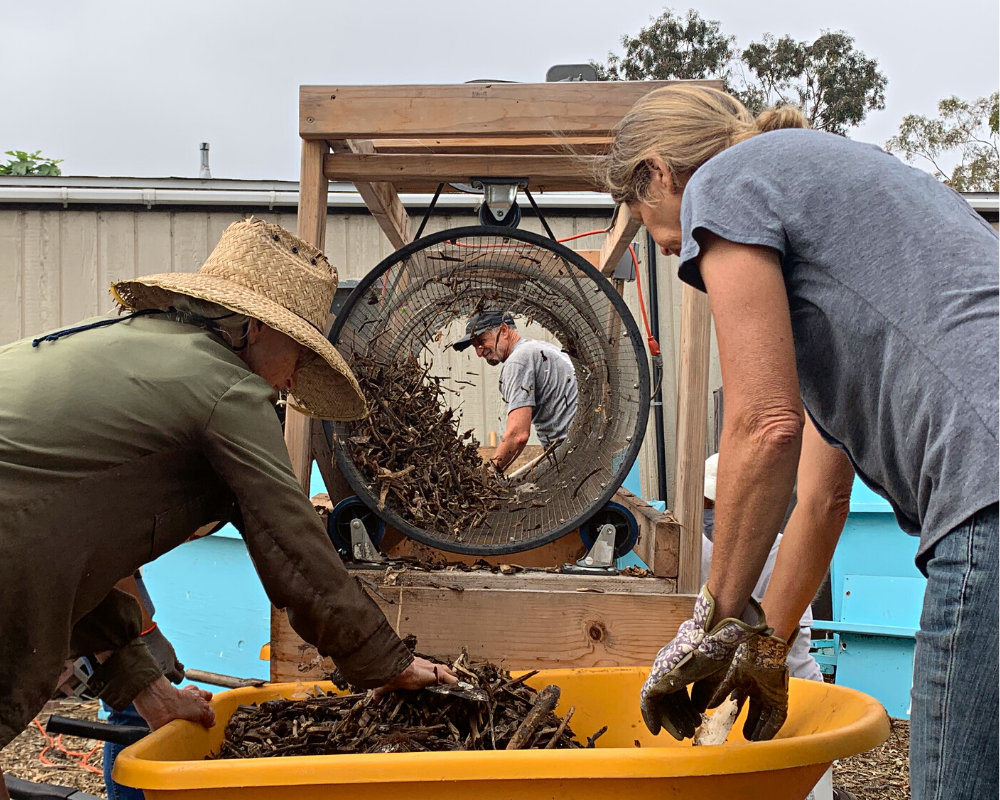 Food Cycle Event - Aerated Static Pile Compost Build
Interested in learning about the bokashi method and composting, specifically at the mid-scale, community level? Join us for a compost bin build in our custom-made Aerated Static Pile bin!
Volunteers must be willing to handle fermented food waste, able to lift up to 25 pounds, and be able to be physically active for 2 to 3 hours (with lots of breaks!). This is a dirty, stinky, but also rewarding job! Bagels and refreshments provided.
Food Cycle Event - Aerated Static Pile Compost Harvest
Learn how to harvest finished compost from our mid-scale level Aerated Static Pile while using our volunteer designed and built compost technology!
Volunteers will shovel finished compost, sift compost using our awesome trommel, and move compost to a curing station.
Must be willing to do hands-on work with worms and other compost critters, not have respiratory issues (lots of dust gets kicked up, masks provided), able to lift up to 25 pounds, and be physically active for 2 to 3 hours (with lots of breaks!)
Worm Wranglin' - Help us Care for our Composting Worms!
Our resident worms help us teach San Diegans about the value of vermicomposting (composting with worms). Our worm bins act as a demonstration site, a nursery for providing worms to community members who compost at home, and a source of nutrient-rich castings for use in gardens. 
Help care for these amazing compost critters and promote sustainability in our community by separating worms from their castings, sifting castings, feeding worms, building new worm beds, and moving breeder worms to new homes. In other words, all things worm care! Must be able to handle live worms!