Solana Center's science-based school programs inspire and empower students to live sustainably, to reduce and rethink waste, and to become change-makers on their campuses and in their communities.
Eco-Literacy Program Offerings
Designed to be adapted for grades K-12, Solana Center is proud to offer in-person or virtual environmental lessons to students. Teachers can choose one or more of these NGSS-aligned lessons to meet their needs.
Learn more about presentations for

unincorporated San Diego County

schools
For more information about scheduling or details on pricing for incorporated San Diego region schools, contact:
deanna.milton@solanacenter.org | (760) 436-7986 ex. 708
Learn more about

City of San Diego

school programming
For more information about scheduling or details on pricing for incorporated San Diego City schools, contact:
erin.stone@solanacenter.org | (760) 436-7986 ex. 711
At the core of Solana Center's mission is education. We know that school funding typically prioritizes other pressing educational and social needs and environmental curriculum is often limited in low-income schools. Considering that environmental education can actually be more important in these underserved communities, our team continues to seek partners to provide this service throughout the region. Learn more about our efforts around this.
Custom School Presentations
While our contracts with the County of San Diego (serving unincorporated San Diego County) and the City of San Diego fully fund school presentations in their respective jurisdictions, we often get requests from schools in other locations outside of our contracted jurisdictions.
We welcome all other requests for school visits, and have options for both Solana Center to visit your school, or for your school to come to our site for an educational tour. While we currently charge for these visits, we are continuously looking for and applying for grants to help cover the costs of these presentations and we hope to soon be able to offer them free of charge, regardless of school location. Please contact us to learn more.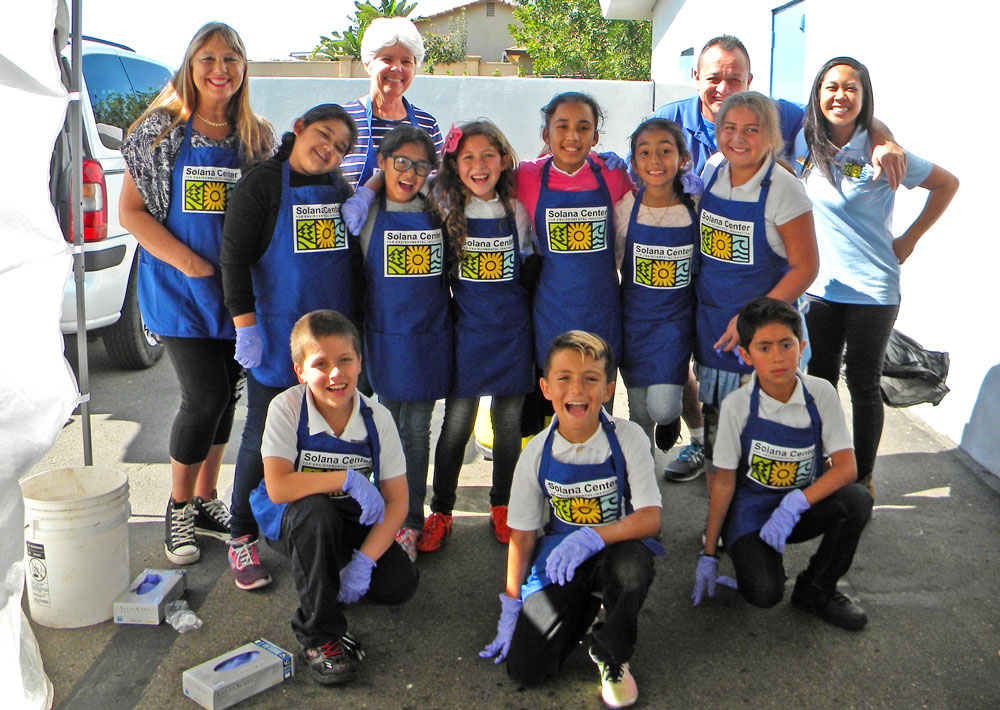 Off-Site Presentations
Custom school presentations have the option for us to visit your school or your group visit our Center. Pricing for these presentations includes our team's packing and commute time to your location. Topics offered for this type of presentation are:
Vermicomposting
Backyard Composting (appropriate for schools that have a garden and compost bin on campus)
Compost Critters (an overview of all the macro-decomposers found in a compost bin, plus hands-on time with seasonally available live specimens)
Solana Center Visits
These presentations take place on-site at Solana Center in Encinitas, and include a tour of our site (e-waste collection, active compost bin displays, vermicomposting bins, aerated static piles, and more) and include multiple hands-on opportunities. We can either give a comprehensive presentation of all sustainable projects at our site, or you can select from our lesson topics as a theme. As we have more flexibility on our site, we are able to expand lesson plans. Contact erin.stone@solanacenter.org for more information.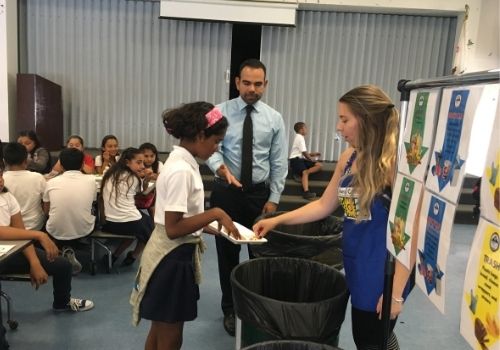 The goal of our waste diversion school program is to work with school district stakeholders to create a lunch waste sorting program in order to significantly reduce the amount of waste being taken to the landfill.
California legislation (AB 1826) has made diverting organic waste from the landfills mandatory for schools. By utilizing our waste diversion program, your students will already have the training and experience to meet diversion goals.
After our education and outreach, one school in the San Ysidro School District achieved 96% accuracy in lunch waste sorting, enabling more of their waste stream to be recycled and composted!
Watch the following video to learn more about our school waste sorting program!
More Resources for Kids: Family Fun Activities!
Environmental protection and conservation is an important goal that the whole family can take action towards. Take a look at the family fun resources for young environmental stewards with more coming soon!