From water stewardship and waste recovery, to composting, gardening, and sustainable living, our programs focus on both environmental protection and regeneration of beautiful San Diego. We provide education, consulting, and other resources to enable residents in the San Diego region go green. Whether you live in an apartment, rent, or own a home, there are methods to incorporate a sustainable lifestyle including composting and greywater no matter how much space you have! Join an upcoming workshop or find Solana Center at community events throughout the County.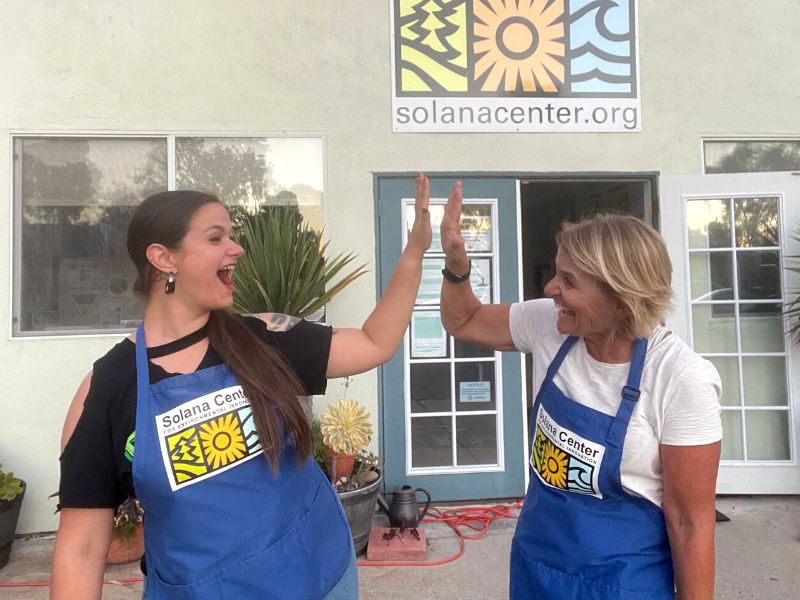 Schedule a free consultation
Our staff of composting experts are standing by to troubleshoot your compost issues. Unincorporated County of San Diego residents can easily book a 1:1 meeting with the link below.
Call us on the Rotline
We encourage all to give us a call on the Rotline with any compost questions at (760) 436-7986 x700, or email compost@solanacenter.org.