Want to make a difference in your community?
Our sponsors are key to helping us further our mission to address the region's most pressing environmental issues and enact impactful change. Every dollar given goes right back into the community by:
Educating individuals and businesses on environmental issues and solutions
Diverting waste from our landfills, reducing greenhouse gases
Saving water and keeping our watersheds healthy and clean
Creating new solutions to the environmental challenges facing our region
Solana Center, a 501(c)3 organization, has a wide variety of projects and programs in need of funding, including underserved school & community environmental education, innovative pilot programs, major research projects, and resource diversion programs.
When you sponsor Solana Center, your dollars stay in the community, and they go directly to solutions that impact climate change, community health, and the financial challenges they cause. Your sponsorship dollars help make San Diego healthier, cleaner and more environmentally aware.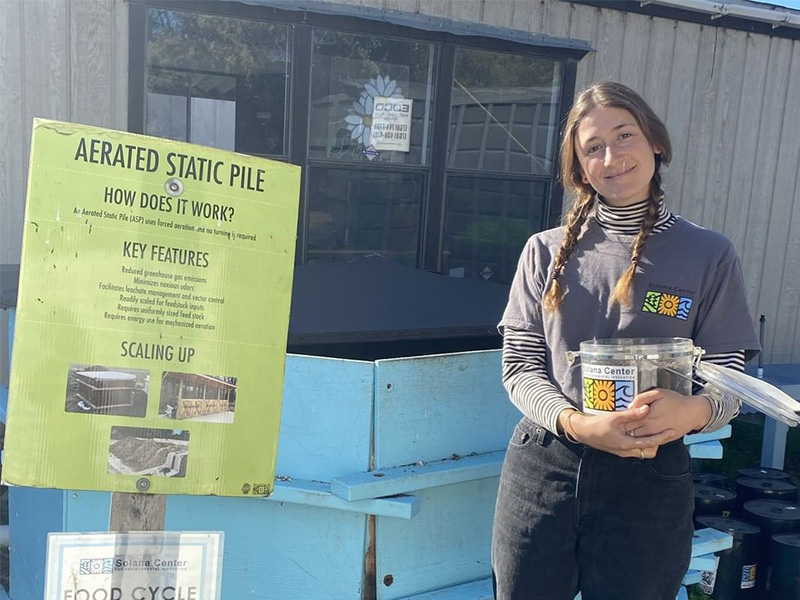 Our Green Living Tour is a free monthly  community tour given to San Diegans who want to learn more about all aspects of sustainability. Whether it's about water conservation, zero waste, worms, compost, or recycling, visitors come to learn about all the ways to live a green life. Reach hundreds of locals in this community who are engaged, passionate eco stewards.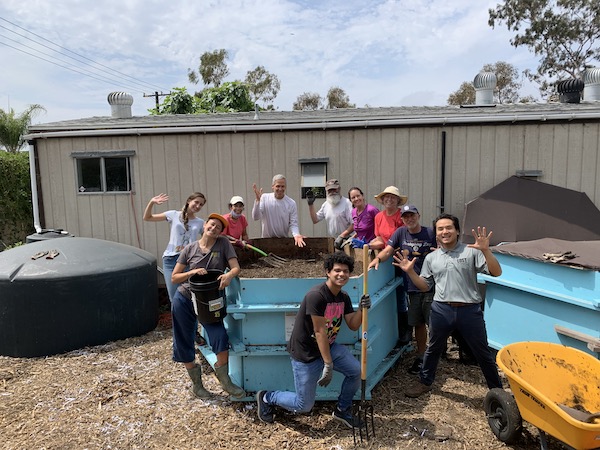 Reach local San Diegans passionate about food and food waste as a sponsor of our innovative Food Cycle program. Food Cycle allows households and businesses to divert their food waste by bringing it to Solana Center to turn into nutrient-rich compost. Connect with these environmental early adopters and those who are dedicated to reducing food waste in their lives.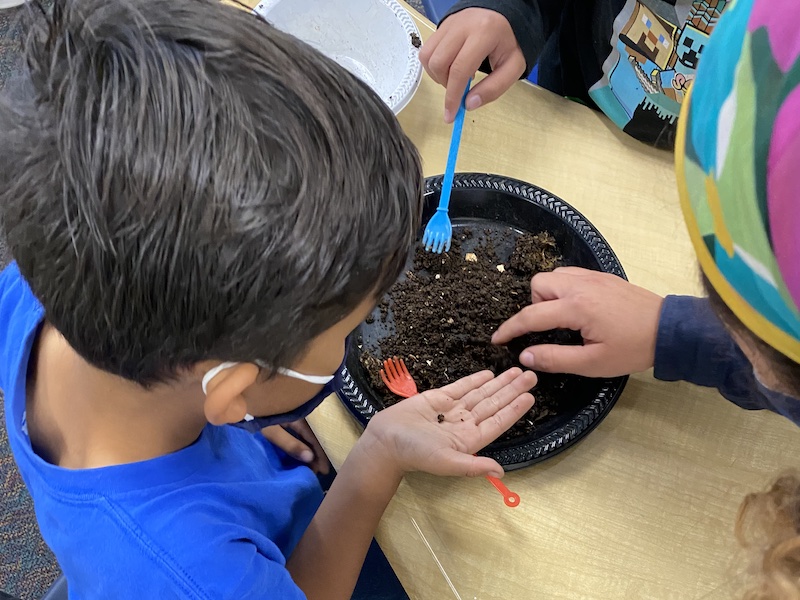 Your sponsorship dollars help Solana Center go to schools that wouldn't otherwise have the funding needed to provide environmental education to their students. These programs reach schools and students from low income communities, making sure that lack of funding doesn't leave them out of learning.
Your organization will gain valuable visibility in our community while showing your environmental support when you sponsor a Solana Center program.
Email Drew Keske at drew.keske@solanacenter.org for more information.
Curious to know more about the work we do?
Read our case for support!
Help Fuel our Environmental Innovation
Donations from visionary companies and individuals help power Solana Center's create innovative research projects, environmental solutions, and models that have impacts nationwide. These ground-breaking projects can show the depth of your organization's environmental dedication. Contact drew.keske@solanacenter.org to find out more, or make a donation today.