Catch that rain! Rain barrel benefits:
Save money by taking advantage of rainwater as a FREE resource.
Promote plant and soil health by watering with chemical-free captured rainwater.
Reduce runoff and pollution to the environment and protect local creeks, streams, and the ocean.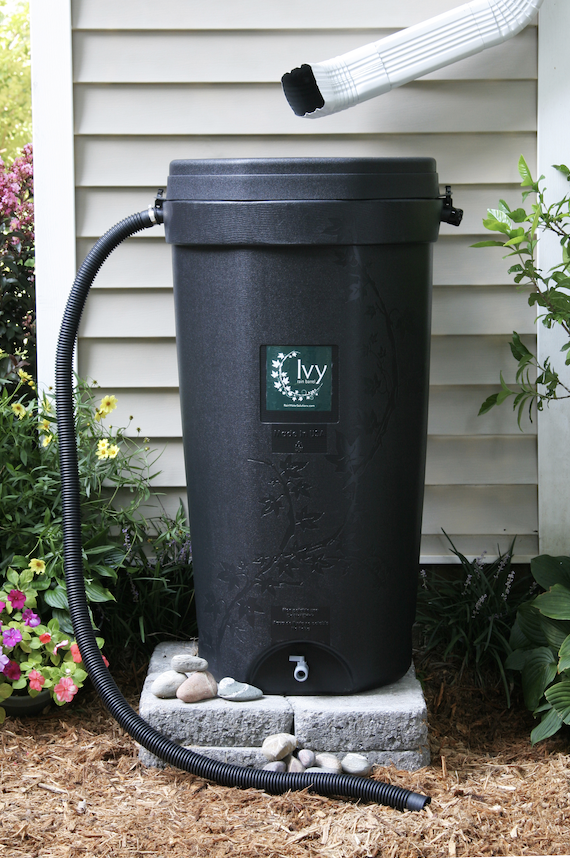 Start capturing rain water now! By using a rain barrel, San Diegans can collect water for later use, reduce runoff to the ocean and save money on their water bill. Reducing runoff from driveways, streets, and sidewalks also keeps harmful pollutants from reaching beaches and waterways. Instead we can redirect fresh rain water to our plants that need it most.
Just one inch of rain yields 600 gallons per 1000 sq. ft. of roof space, depending on your roof configuration. That's a lot of free, fresh water for San Diegans to divert and help their plants thrive. In addition to diverting rain water, the rain barrels provided can store up to 50 gallons of rainwater for later use in a mosquito-proof container.
Planning to come to pick up your pre-purchased barrel? Review our Pick Up Procedures. See below for more details about the Ivy rain barrel, installation, and benefits below.
Track, Reduce, and Conserve Your Water Use with Flume
Surprises are fun, but not when it comes to water leaks or high water bills in your home. Solana Center is proud to offer a $20 discount* on Flume Smart Home Water Meter which gives you down-to-the-minute, easy-to-read, water use reports and insights to help you track your use, catch leaks, and control your bills.**
*SAN DIEGO COUNTY RESIDENTS – PURCHASE through this link to redeem an INSTANT $20 Solana Center discount.
Additional $100+ rebates are available for many San Diego County Water District consumers. 
Check if your water district is offering rebates by filling in your address and selecting "Flow Monitor Device on Utility Meter" under the "Select Device" section here.
LADWP customers are eligible for an INSTANT $150 REBATE. Order your LADWP Flume  here. 
**The Flume product is compatible with about 95% of water meters in the United States today. However, you should check to see if your meter is compatible before you purchase a Flume device.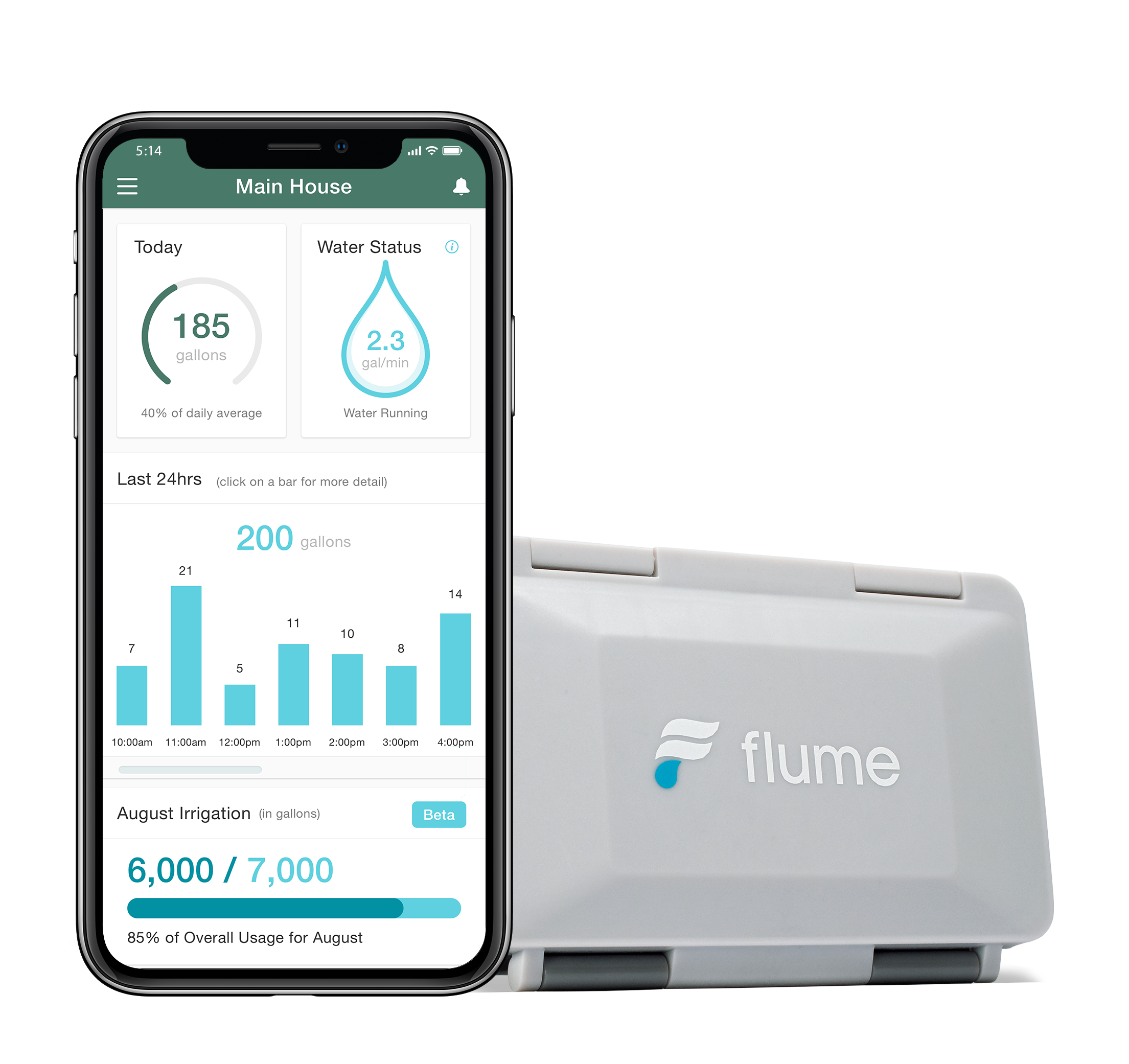 What are the benefits of harvesting rainwater?
There are three main benefits that rainwater harvesting provides, especially in the San Diego region:
Resource Conservation
Rainwater harvesting will help San Diego conserve water, reducing stress on this precious resource. The strain on our water supply is a serious issue. Harvesting rainwater is one of many tools that San Diegans can utilize to help safeguard our water resources. For further water conservation tips, please see the City of San Diego's water conservation tips website.
By conserving water, San Diego also indirectly reduces energy consumption. San Diego gets the majority of its water from the Colorado River and San Joaquin Valley. To transport this water to San Diego pumps powered by electricity are needed. When San Diegans reduce their water consumption they also help California conserve energy by decreasing the amount of water pumped from these two principal sources.
Pollution Prevention
Capturing rainwater reduces the amount of runoff entering storm drains and nearby water bodies. Runoff contains pollutants such as pesticides, fertilizers, litter, and heavy metals. The runoff can directly enter water bodies or be carried through the stormwater conveyance system to outlets in nearby rivers, lakes, and ocean areas. Decreasing runoff helps keep San Diego beaches and aquatic systems clean.
Free Water for Gardens & Landscapes
Water from rain harvesting lacks chlorine, fluoride, and dissolved solids, providing terrific water for landscapes. Additionally, this water is free and may reduce monthly water bills, saving money.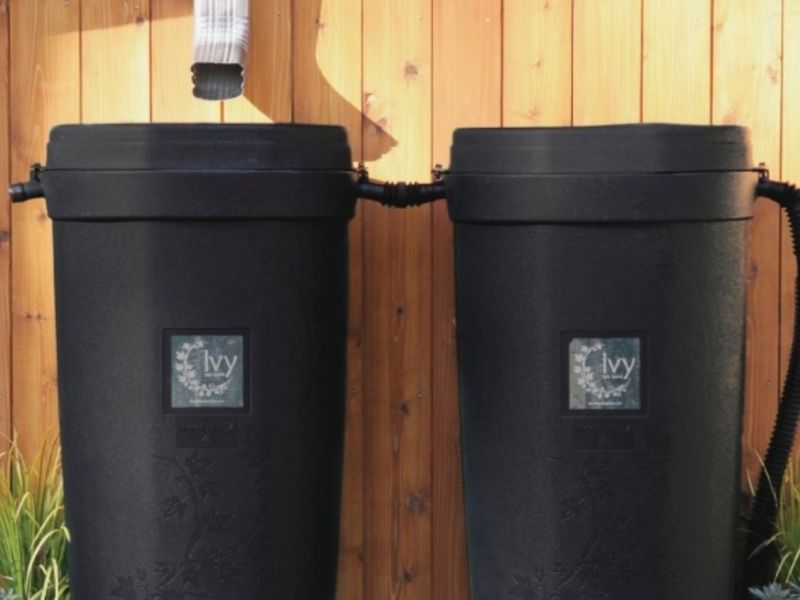 Why use rain barrels in San Diego?
Sunny San Diego is not a location that pops into someone's mind when they think of rain and definitely not a location that is thought to be ideal for rainwater harvesting. But San Diego is exactly the kind of place that needs to harvest rainwater. Before the benefits of rain harvesting are discussed, it is best to clarify what rainwater harvesting is.
Interested in purchasing a discounted rain barrel from Solana Center?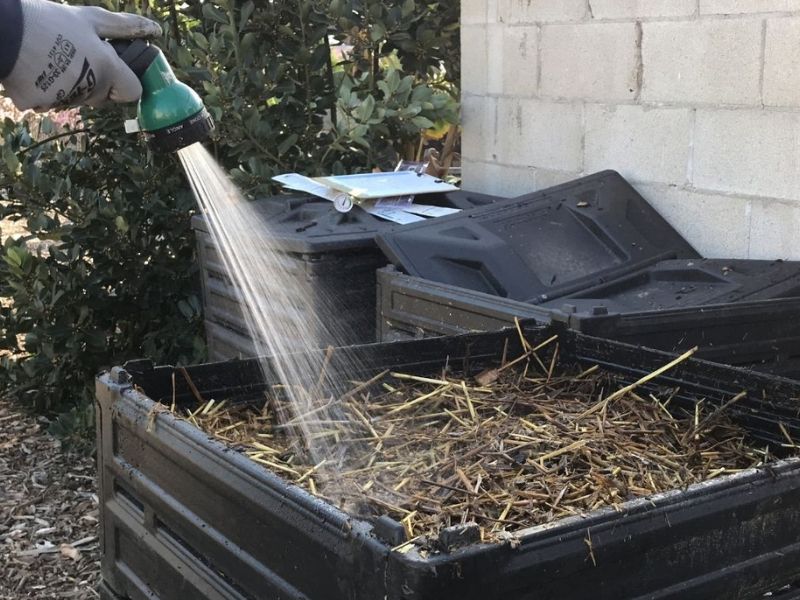 What is the key idea behind harvesting rain?
Rainwater is free hydration for your plants and compost! A household or business can easily place a rain barrel below a downspout to collect chemical-free water for future use. Rainwater has no chemicals, salts, fluoride, or chlorine that are typically in our water supply and negatively impact your garden. Using rainwater both protects our coast from pollution and benefits all the microbial life in the soil!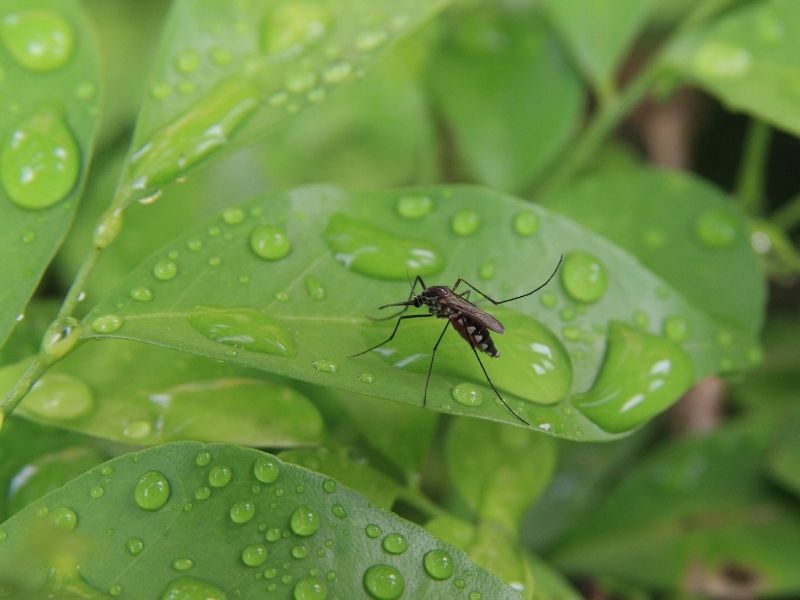 Mosquitos: Fight the Bite!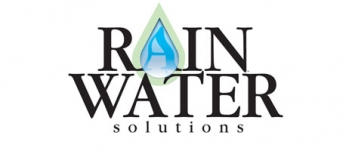 Features of the Ivy Rain Barrel

Installation 'How-To' Video
Ivy provides a new era of design innovation at an economical price. All parts are included for simple installation.
Made in the USA using 100% recycled materials!

50-gallon capacity - perfect for homeowners

Dark in color to prevent algae growth.

Large overflow hose included to divert excess water.

Ivy comes with two ports to easily link two or more using existing overflow hose.

Screened inlet filters debris and protects against mosquito breeding.

Ring pops out for easy cleaning screen.

3/4" HDPE ball valve easily connects to garden hose.

Fully drains to prevent stagnant water.

Locking child-proof lid, stable when full

Gravity fed-no pumps required

Easily transport two Ivy barrels in a mid-size sedan

Dimensions 42.5"H x 22"D