Founded as Solana Recyclers in 1983, we are proud to have pioneered the first comprehensive curbside recycling program in San Diego - and one of the first such programs in the State of California. Together with our partners, we work creatively to promote the sustainable management of our natural resources and connect the community to real solutions. The San Diego region is constantly changing, and we change with it.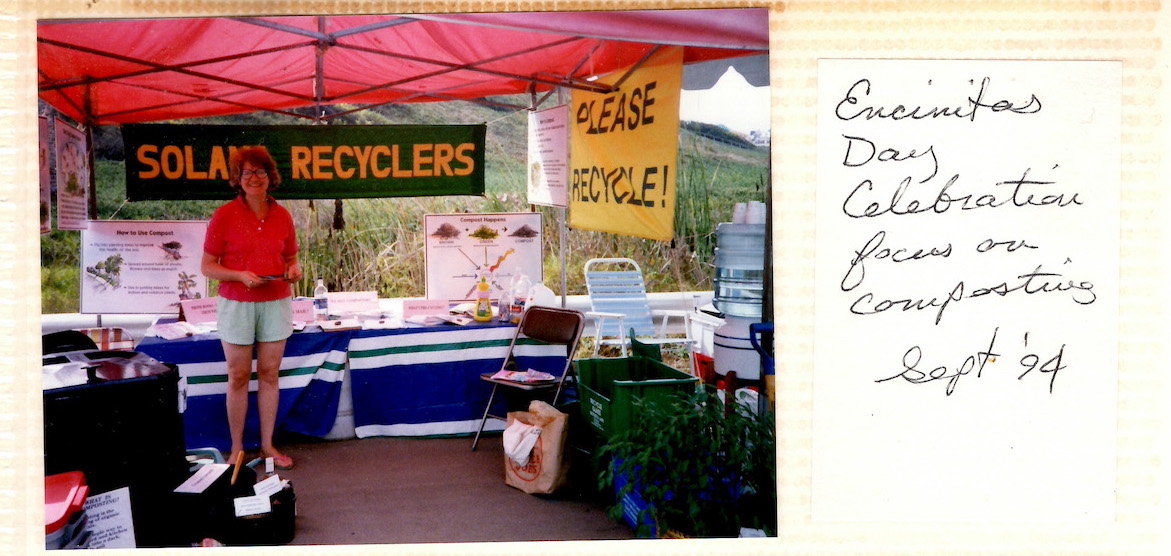 1983
Founded as Solana Recyclers by a group of local residents committed to educating the community about the importance of recycling in order to reduce waste and conserve natural resources.
1989
Solana Recyclers named "Best Curbside Recycling Program in California" by the California Resource Recovery Association (CRRA) at that time serving 22,000+ households.
1991
Solana Recyclers' household recycling program was acquired by local waste hauler company resulting in a shift to direct community education prioritizing soil, water, and waste diversion. 
1994
First Master Composter Course held at San Marcos landfill.
2003
Organization's name shifts from Solana Recyclers to Solana Center for Environmental Innovation to reflect the focus on education and action within public and private partnerships required to address the environmental challenges in our region.
2016
Awarded the Governor's Environmental and Economic Leadership Award (GEELA) California's highest environmental honor for demonstrating closed-loop community compost system between local restaurant and farm.
2016
Solana Center begins Food Cycle to demonstrate a closed loop community system for handling waste.
2019
Solana Center begins working on a pilot program to connect grocery store food waste to farmers to create a local closed loop food system. 
2022
SB 1383 goes into effect, with Solana Center providing San Diego's jurisdictions and businesses expert assistance in legislative compliance. 
With the help of our dedicated community, in the past 5 years, Solana Center has: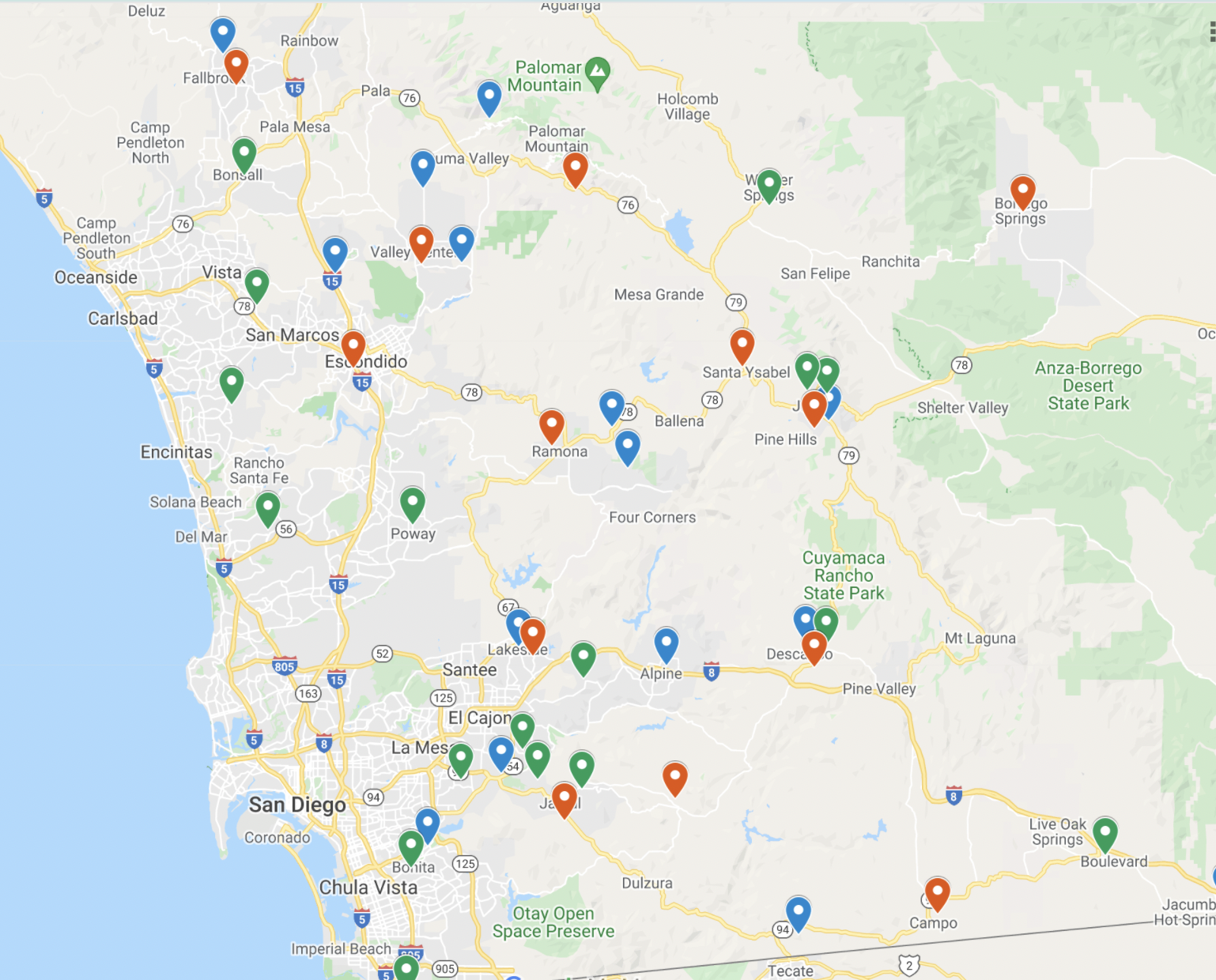 Reached more than 75,000 San Diego County residents and students through our environmental education and community outreach programs including workshops, courses, and webinars even as Covid restrictions severely hampered our outreach ability

Managed a strong, dedicated community of volunteers who have logged 9,000+ volunteer hours 
Continued to add capacity and infrastructure to divert more than 3.7 million pounds of organic waste from landfills through education, community compost program and
Saved more than 590,000 gallons of rainwater from becoming runoff through rain barrel sales


Jackie Bookstein
Environmental Solutions Specialist & Rain Barrel Lead
jackie@solanacenter.org
(760) 436-7986 ex. 706



Jeff Bishop
Board President
Natalie Knopp
Board Vice President
Mary Ann Stone
Board Treasurer
Alanna Sullivan
Board Secretary
Kristin Larson
Board Member
Russel Levan
Board Member
Margaret "Wootsie" Stockton
Past & Honored Board Member
Interested in joining our Board?
Contact
director@solanacenter.org
with details on your background, relevant community involvement and how you see yourself fitting within our organization!