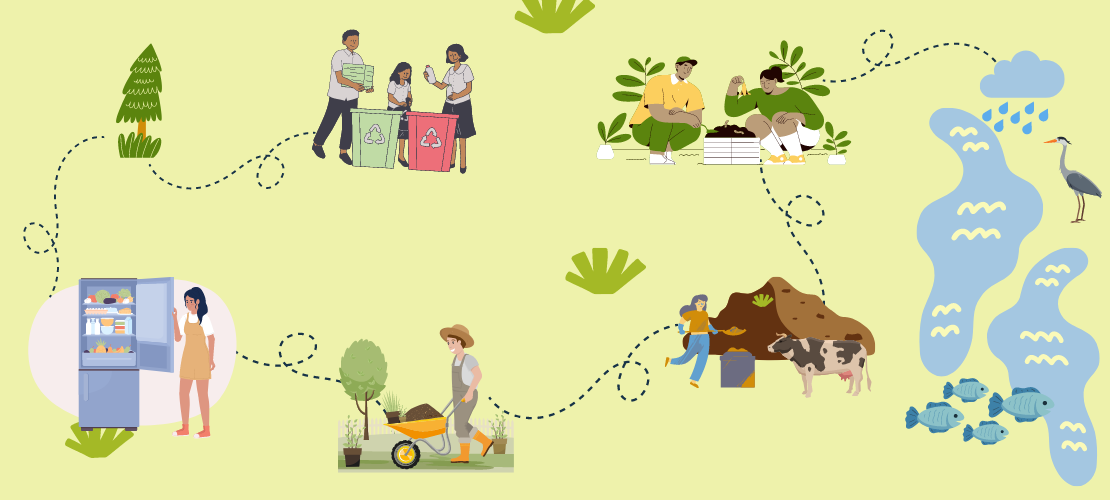 Ready to find new tools for your climate journey?
Download our Climate Solutions Map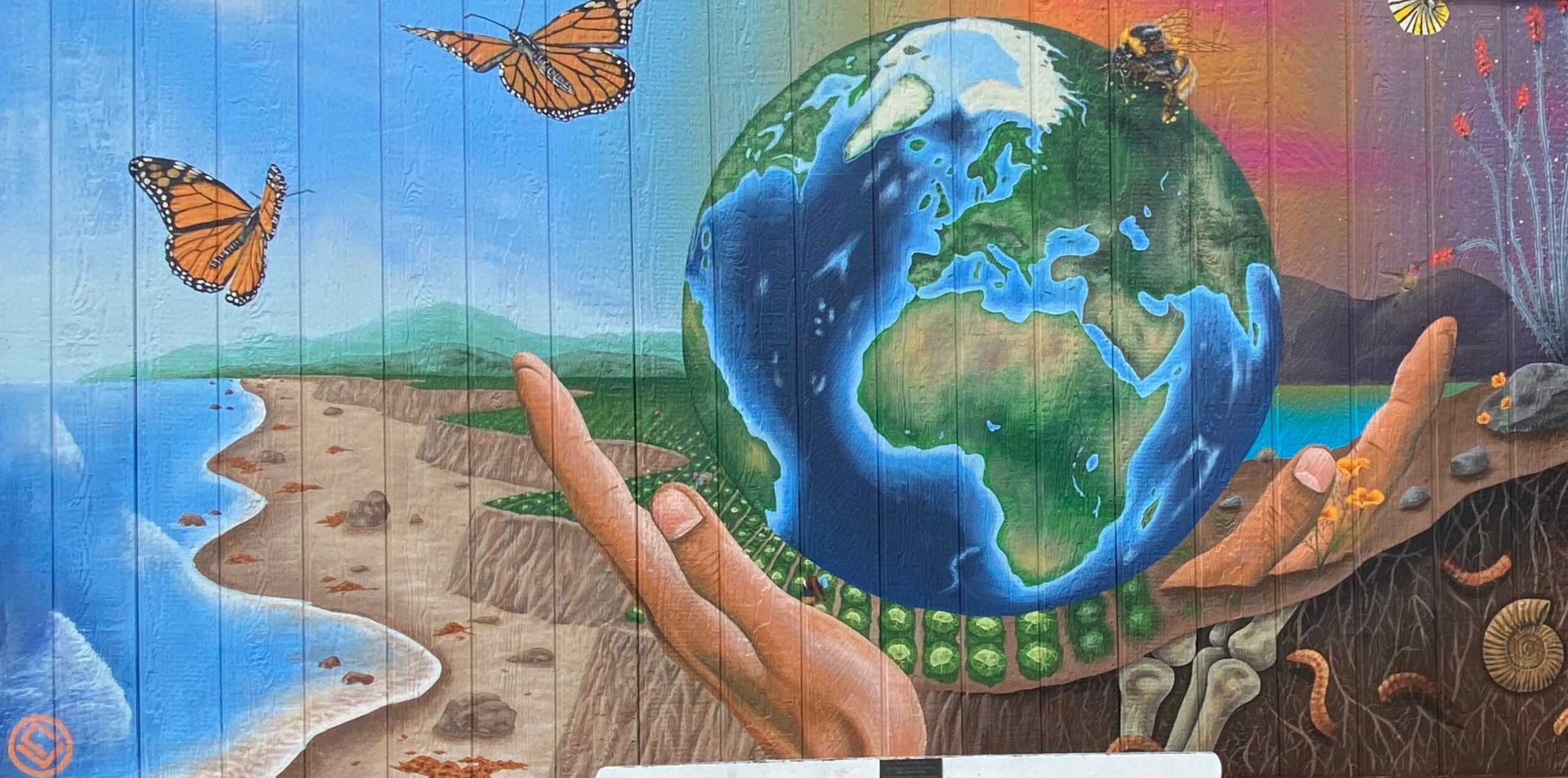 Gifts That Keep on Giving
Your donation helps us continue our education programs, divert waste from the landfills, and provide innovative solutions to protect the natural resources in our community for generations to come.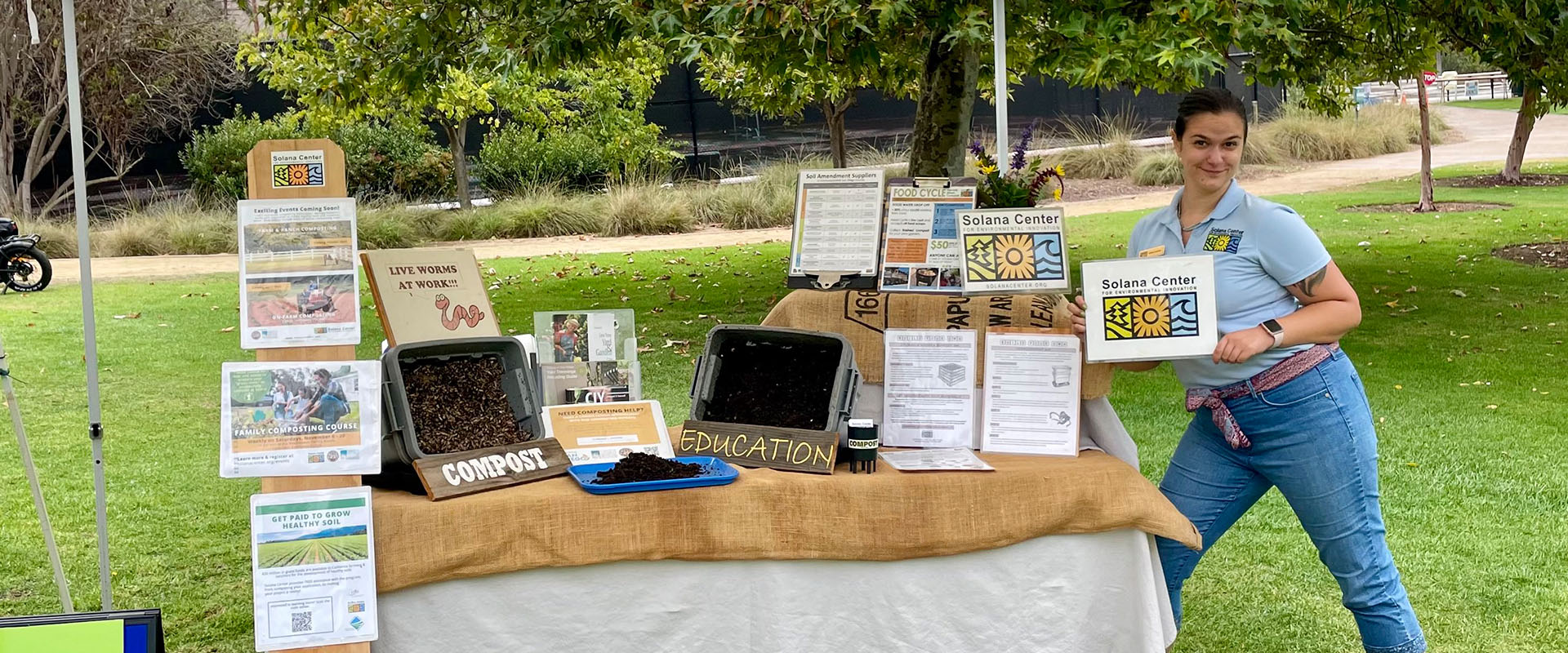 Take Environmental Action
Whether you're looking to reduce waste, save water, keep toxins out of the landfill, or compost at home, we can help you take the next step towards your environmental goals.
Order a rain barrel
Order for pick up from our Center in Encinitas and learn more about available rebates for San Diego region residents.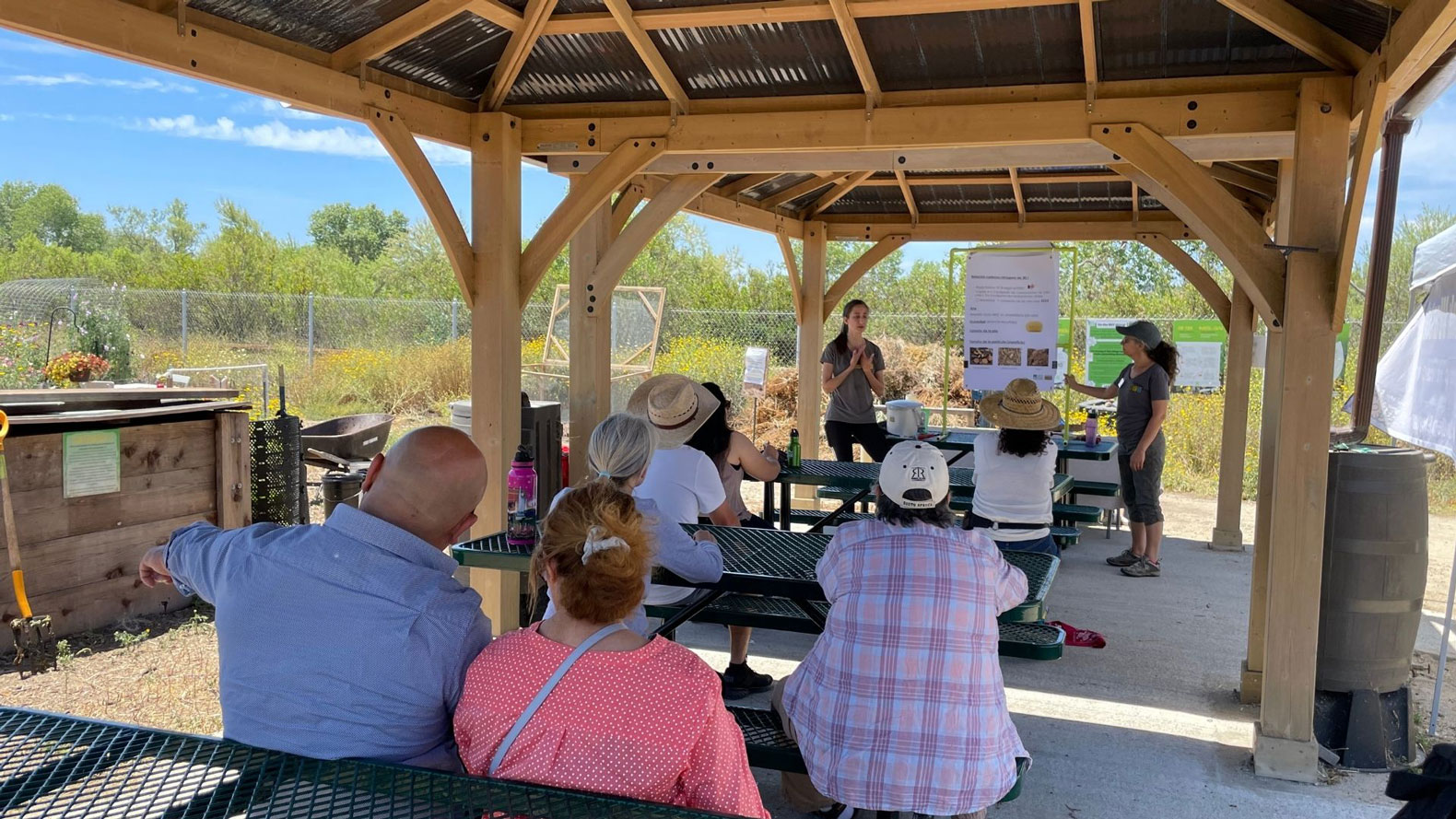 Learn with Solana Center
Learn about the natural wonders of soil, water, how to conserve resources and steward the land of the San Diego region.
Our mission is to empower innovative solutions to climate change through education, community engagement, and research.
We catalyze individuals, businesses, and local jurisdictions to work together to change behaviors and make real, measurable impacts on our environmental problems.
Volunteers are the backbone of our many programs, enabling us to bring sustainable living practices to thousands of San Diegans each year.
Your tax-deductible donation in any amount can make a big difference in our community to keep organic waste out of landfills, reduce pollution, and protect the San Diego region's precious natural resources.

TAKE ACTION
Help us make an environmental change in the San Diego region
Residents
From water stewardship and waste recovery to composting, gardening, learn how to implement low-waste sustainable practices in your household. We offer workshops, consultations, resources and more!
Businesses
Make a change in your business with low-waste processes and education to save money and minimize waste. Contact us for a consultation or lunch & learn presentation.
Government
We're on the forefront of environmental innovation and know the solutions to help you reach your goals. Work with us to protect of San Diego region's natural resources and ecosystems.
Schools
Solana Center's science-based school programs inspire and empower students to live sustainably, to reduce and rethink waste, and to become change-makers on their campuses and in their communities.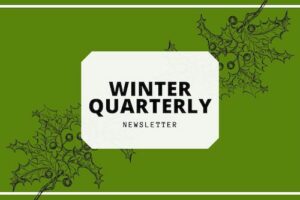 Dear Eco-Stewards, As the winter season arrives, we are looking forward to several exciting educational events, including the On-Farm Composting Course starting ...
Read More

→
We envision a world with landfills and oceans free of discarded resources.
Our work centers on community education, direct resource conservation, waste reduction, and innovative environmental research.
of organic waste diverted from the landfill
San Diego region residents and students reached
workshop & webinar attendees
gallons of rainwater saved
business consultations in support of SB 1383 organic waste diversion and edible food recovery regulations
pounds of e-waste and u-waste from landfills preventing pollution and rescuing valuable resources