Solana Center Educator, Diane Hazard, Receives H. Clark Gregory Award for Outstanding Service in the Composting Industry Status message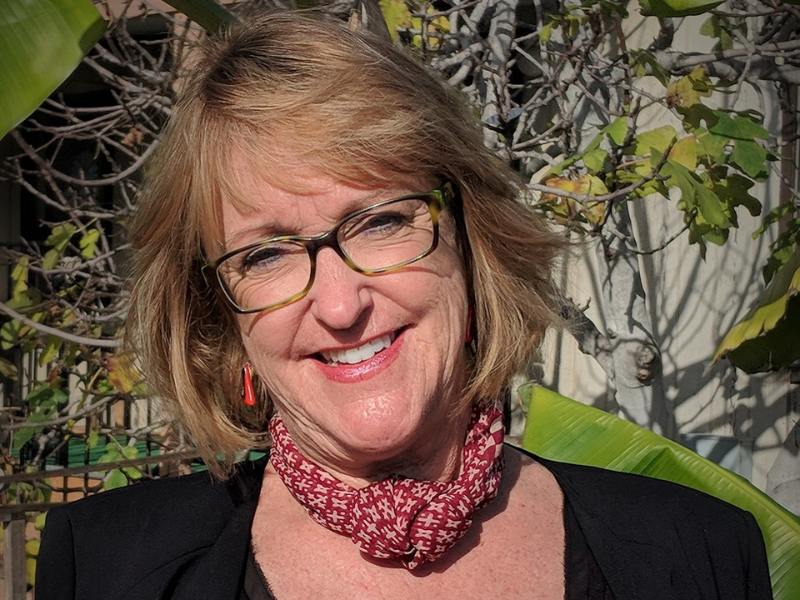 ENCINITAS—The United States Composting Council (USCC) has selected Diane Hazard, Solana Center's Director of Education, as its recipient of the prestigious H. Clark Gregory Award, recognizing excellence in composting, vermicomposting and public education. Diane is a Master Composter and has been working with Solana Center's leadership and the community to reduce waste, create compost demonstration sites and teach composting classes to school children and the public since 2013.
Solana Center is 35-years old and has provided compost education to the community for 15 years. When Diane joined Solana Center as Director of Education, she used her research background to reshape the Center's compost curriculum to be audience-specific, focusing on the environmental values of turning waste into healthy soils.
"I'm honored to be recognized by my peers at the USCC, and am thankful to be part of a conscientious community of composters who share Solana Center's zero waste goals," said Diane Hazard.
Diane regularly contributes to the nationwide compost conversation, writing guest op-eds and recruiting speakers to San Diego. Solana Center's mission is to educate the community through its food cycle, water conservation, compost and other green living programs to achieve zero waste.
During Diane's tenure, Solana Center's programs have grown to train 100 Master Composters each year, helping individuals learn how to reduce their carbon footprint and educate their communities. The school program has reached 30,000 students. Diane has also helped to address larger-scale composting for businesses and on-farm manure management, protecting local watersheds and waterways from harmful runoff. Solana Center partners with the County of San Diego and cities of Del Mar, Encinitas and San Diego to address food waste, water conservation and other resource management issues.
The H. Clark Gregory Award was presented to Diane Hazard on January 30 at the USCC's annual conference in Phoenix.