What is an Aerated Static Pile (ASP)?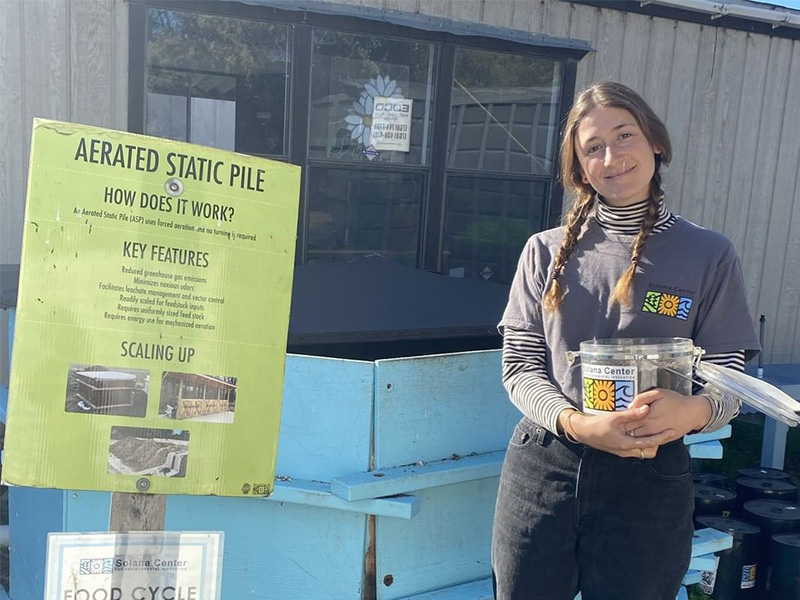 Have you seen us mention ASP compost before and wondering what it means? ASP stands for aerated static pile which is a powerful system that uses large pipes to circulate air from fans through the pile, eliminating the need to physically aerate the composting organic material. This system can manage large quantities of waste and makes it particularly suitable for manure or large volumes of food waste.
At Solana Center we use three ASP bins in our Food Cycle community compost program. (A fun fact about our Food Cycle bins — we use the fans from bouncy houses to aerate our piles!) Our team of staff and volunteers have also installed multiple systems throughout the county at composting demonstration sites and farms.
Interested in learning more about ASP compost or getting hands-on experience? We host regular Food Cycle build or harvest parties! Join us for an upcoming volunteer event. You'll work side by side with Food Cycle lead Tulsi and other volunteers to learn how we process thousands of pounds of food waste in each ASP and be a part of the magic that makes it possible!