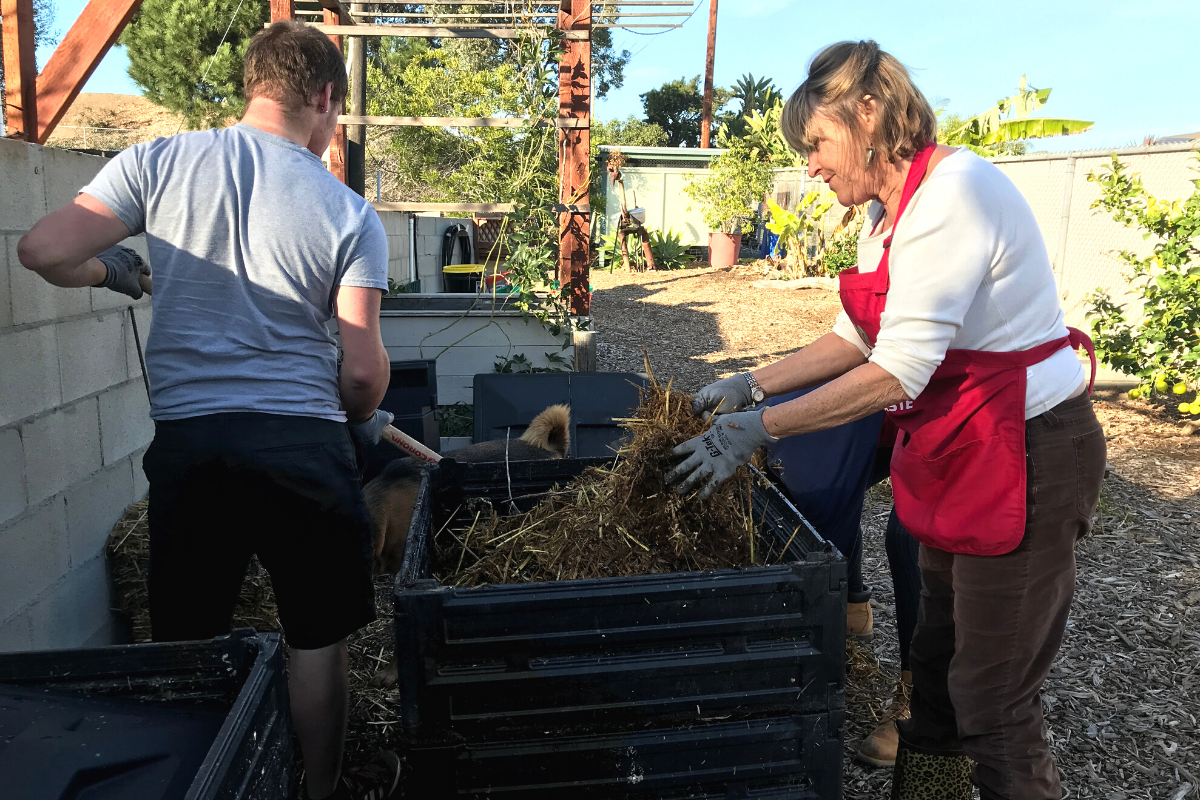 Master Composter courses are a unique opportunity to gain a more in-depth understanding of the composting process and provide insight on sharing this knowledge and passion with others. For the time being, our courses have gone virtual so that we can continue to train composting ambassadors in our region while keeping everyone safe and healthy.
The course covers the following:
Traditional composting

Building, maintaining, and troubleshooting a compost pile

Vermicomposting

Bokashi fermentation

The microbiology of composting

Macrodecomposers in your compost pile

Environmental impacts

Much more!
Think you may want to become a Master Composter? Check out our offerings below!
County of San Diego
Offered to unincorporated County of San Diego residents yearly. Our next course is scheduled for March-April 2023 in Ramona. Learn more and register.
City of San Diego
We are sorry to share there will be no 2023 Master Composter offering in the San Diego area. Sign up for our interest list below to be notified when courses are released and if we offer City of San Diego courses in the future.
If you'd like to be notified when the course you want is open for registration, sign up for our interest list.