5 Simple Ways to Celebrate Earth Day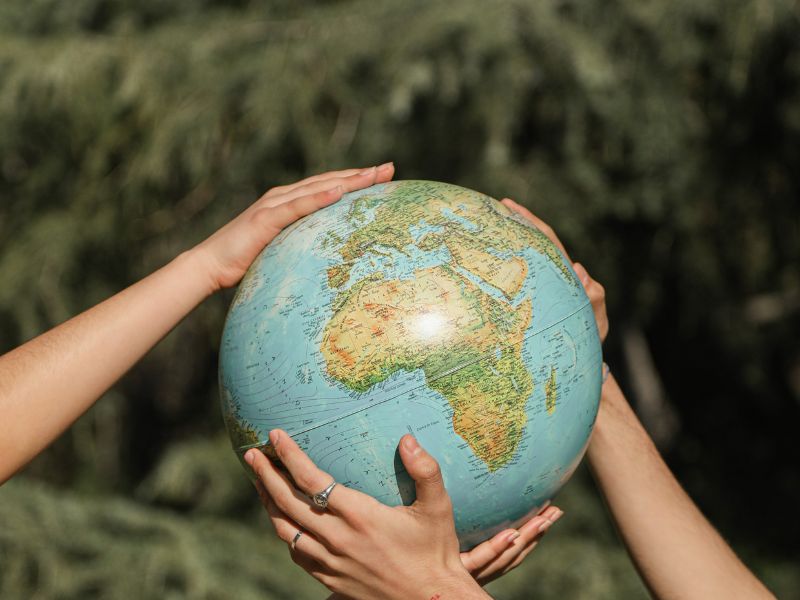 Looking for some simple ways to make a difference this Earth Day? We've got you covered.
1. Volunteer
At Solana Center for Environmental Innovation, we believe you can do something to help the environment no matter who you are. Even small, practical steps in the right direction – though they might feel insignificant in the moment – can lead to meaningful impact over time.
It's our mission to mobilize the local community through innovative outreach to address the region's most pressing environmental issues. With that in mind, this Earth Month (and every month) we invite the community to join us in celebrating the environment by taking incremental steps toward making a difference. Here are five simple ways you can celebrate Earth Month:
1. Become a Volunteer
Solana Center for Environmental Innovation has a variety of hands-on volunteer opportunities to make a difference throughout San Diego County. Whether you have a little bit of time to give or a lot, being a Solana Center volunteer is an excellent way to get involved and give back directly to the San Diego environment.
---
2. Donate
Make a donation to help Solana Center offer more workshops, divert more waste, and educate more San Diegans on how to become better environmental stewards. Every dollar you donate goes directly to funding the work necessary to make real change to the environment.
---
3. Recycle your organic materials
Looking for a way to process your food waste instead of it ending up in a landfill? There are many options and we are here to help find the best one for you. Whether you want to learn how to compost or you have access to an organic recycling program through your city of residence, diverting your food waste is important. By recycling right, you can keep your food waste out of San Diego's landfills and prevent the creation of greenhouse gasses while closing the loop between organic waste and healthy soil.
If you're not sure you're ready to commit to composting just yet, start by evaluating how much food waste you are producing at home. Begin by saving your unwanted food scraps for one day, one week or one month for an eye-opening look at your waste stream. You won't need a compost bin or other fancy container; a regular bowl or bucket will suffice.
If your waste hauler doesn't yet offer organic recycling and you don't have the time or space to compost at home, try out Food Cycle, Solana Center's drop-off community composting program. With each 25-pound bucket of food waste you bring to our Food Cycle program, you'll prevent 16.9 gallons of CO2E Carbon Dioxide greenhouse gas emissions from going to the landfill.
---
4. Make your workplace zero-waste
Waste occurs in many areas of a business. Regardless of your industry (or even your role in your organization), there are simple steps you can take toward helping your business become a zero-waste workplace. Start by sorting workplace waste into categories, or by procuring environmentally-friendly supplies such as reusable mugs, plates, and cutlery in the break room or responsibly sourced paper for the printer. Not sure where to start? Bring in an environmental expert from Solana Center to assess your current situation, make recommendations for sustainability, and support your business in its journey to becoming a zero-waste workplace.
---
5. Recycle your electronic waste
E-waste only represents about 2% of the waste in America's landfills, but equals around 70% of the overall toxic waste. To help keep these toxins out of our groundwater supply, old kitchen appliances, computers and cell phones that you no longer need should be discarded properly. Spring cleaning is the perfect time to clear your home and office of electronic clutter. Thankfully, recycling electronic waste has never been easier or more accessible. You can bring in unwanted electronics to the Solana Center to be recycled during our business hours on Thursdays or Saturdays. We also offer free e-waste pickups for businesses in partnership with Urban Corps of San Diego.
---
There is a great sense of accomplishment and community we can feel with each little step toward environmental progress. Solana Center for Environmental Innovation is here for all your waste diversion needs throughout Earth Month and all year long.