Zero Waste Tip: How to Recycle Your Plastic Bags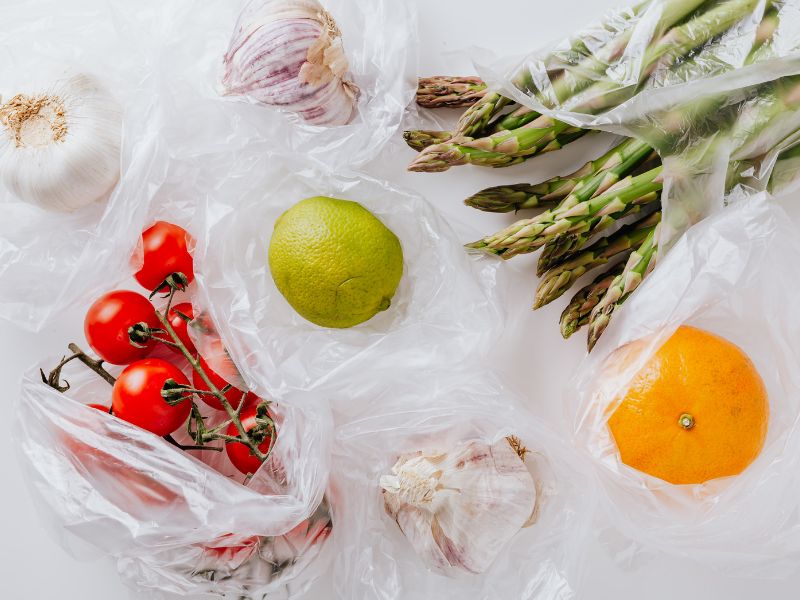 We're all about banning the bag and using reusable options where possible. But even those leading a dedicated zero waste lifestyle run into instances where products come in a plastic film – such as the wrapper around toilet paper. When you are faced with a situation where you can't avoid plastic packaging, what do you do to prevent sending less to the landfill?

Recycling capabilities vary per location, but a standard for most recycling sites is an inability to process plastic bags and plastic films. These materials tangle up the sorting line and cause issues in the recycling process – this is why it is so important to sort your recyclables loosely in your curbside bin rather than bagging them. This leaves plastics such as bags from online orders, dry cleaning bags and plastic wraps such as those around paper towels and diapers to be doomed to the landfill. But did you know, these materials can be recycled in their own way?


At the proper facility, these items can be used to make composite lumber for decks, benches, and playground sets. Plastic film can also be reprocessed into small pellets, which can be made into new bags, pallets, containers, crates, and pipes. Recycling materials provide valuable materials for American manufacturers and we encourage you to continue recycling when and where possible.
Thanks to our partner Plastic Beach for making recycling plastic bags easier for materials that can't go in your standard blue bin. They work to ensure all of the plastic bags and film are staying in the USA and being recycled nearby, keeping the loop traceable and closed.
Drop off bins are available by donation during store hours: Thursdays 12 – 5 pm & Saturdays 9 am – 1 pm. Donations to Plastic Beach are highly encouraged to keep this program running.
All materials must be clean, dry, and empty. Here are some guidelines: 
Ziplock bags – YES
Empty clean trash bags (white, clear?) – YES (Black – NO)
Salad bags or food packaging that's been washed and dried? – NO
Plastic grocery bags if they are colored and not clear? – YES
Amazon Prime / USPS Priority plastic envelopes bags (with labels removed) – YES
Stretch wrap / bubble wrap / plastic packing pillows (deflated please) – YES
Want to find other recycling locations? Our friends at plasticfilmrecycling.org and the Flexible Film Recycling Group coordinate local plastic bag pick up in neighborhoods across the country. Take a look at your local collection sites on their webpage.*
Thank you for your effort in living a sustainable lifestyle – every little change and choice makes a difference!
*We do want to note that due to the ever-changing conditions, stores may be temporarily pausing or discontinuing their programs for the collection of plastic bags/wraps at this time. They do their best to maintain up-to-date listings but please confirm with your local collection site before going to recycle your plastic bags and wraps.