Steps to Being a Zero Waste Consumer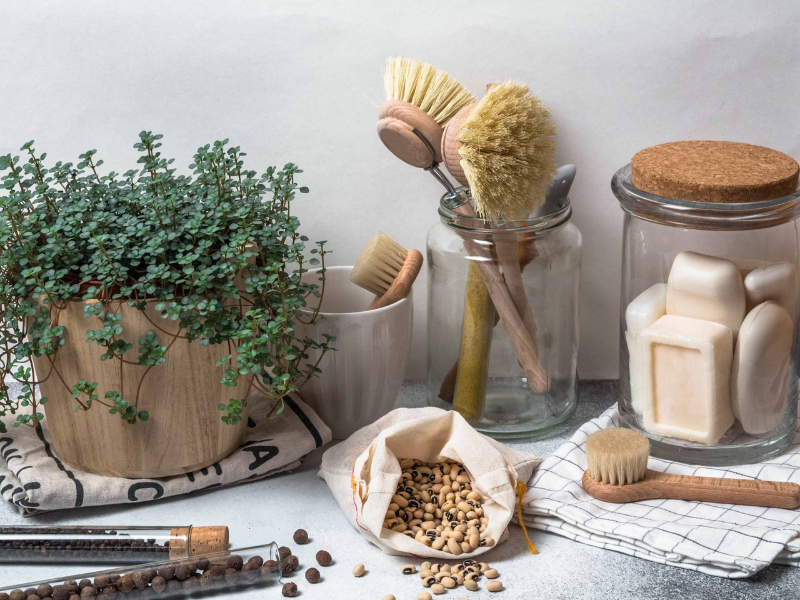 In the past 50 years, humans have consumed more resources than in all previous history. The first step to reducing is letting go of the consumption mentality and consuming less! Before you take or buy, think critically with these questions to determine whether you really need that thing or could you repurpose something you already have.
Can I go without it?
Can I borrow it?
Can I get it used?
Buying less means decreasing demand for creating new products so less will end up in the landfill and eliminates the upstream impacts. Borrowing and buying used is not just clothes or books – you can also find furniture, sporting or home goods and more! You can check out brick and mortar second hand thrift stores or online from handy sites such as Nextdoor, OfferUp, Facebook Marketplace, & ThredUp.
If you do find you need to buy something new, try asking these questions to help guide you.
Can I get a reusable version?
Can I get it with less packaging?
There are many types of reusable items – from water bottles, to bags, to soap dispensers. When buying new, seek out products that will last as long as possible, ideally made with the lowest impact or from recycled materials.
If you're interested in learning more about closing your waste loop, check out the City of Encinitas' resource guide with more tips on being a zero waste consumer. (Pro tip: download and hang it on your fridge or share with a friend!)