Community Series: How to Have a Sustainable Saturday in San Diego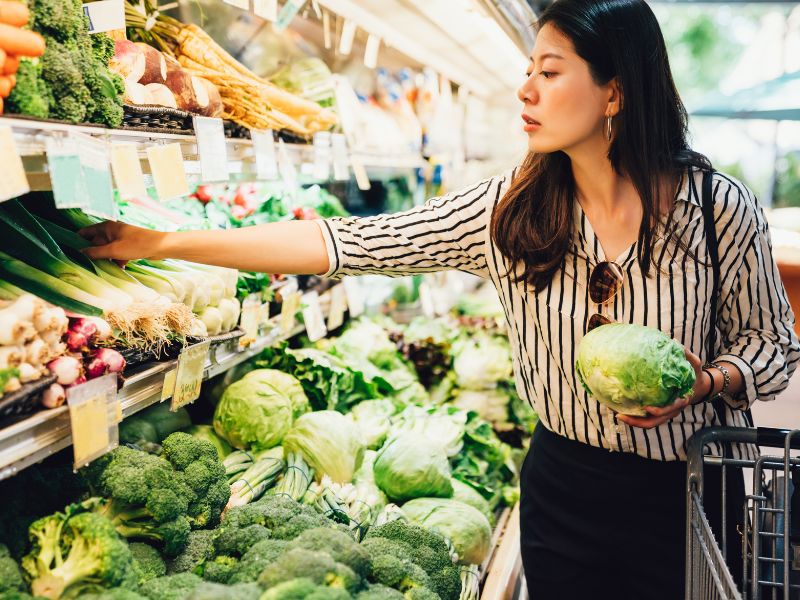 Everyday we make choices in our lives that affect the environment. From where we shop to what we buy, there's a lot we can do to make the sustainable choice and reduce our environmental footprint. The key to understanding sustainability is to recognize that each action we take affects the world around us. By making sustainable living a daily practice we can reduce our waste and enact impact change in our community.
We checked in with some of our local San Diego friends to see how they are taking part in this sustainable lifestyle. These three businesses are making a difference in our community and have offered to share why sustainability is important to them.
Check out their tips below so you can start your sustainability lifestyle this weekend! To learn more about sustainable choices you can make in your life, check out the resources and Zero Waste programs on our website.  
---
M'Porte
Takeout has significantly increased due to covid-19. You may be wondering, where do all these takeout containers go? At best, the landfill, and at worst, the ocean. M'Porte provides stainless-steel, eco-friendly, to-go food containers to zero-waste shops, restaurants, and co-ops. They are protecting the environment by reducing the impact on single-use items.
1. How do you implement sustainable practices into your business?
In order to make the daily practices of M'Porte more sustainable, it's meant adding another lens to how business decisions should be made. Business, in general, is used to making profit the ultimate goal, but in order for a business to be truly sustainable, it means looking at the same problems with different perspectives. Ideally, every business decision we make is seen through more than a couple of lenses.
2. Why is sustainability important to your business?
In short, it's the right thing to do, and we want to set an example of how a purpose-driven company can thrive.
Businesses have a responsibility to do things the right way. To their customers, their employees, and everyone in between. At M'Porte, we believe that the environment deserves that same respect. I hope this goes without saying, but our reuse model was built with sustainability in mind. 10-20 years ago, sustainability meant making sure the company was around in 10-20 years. The way I see it, in order to be around 10-20 years from now, M'Porte will need to continue to push the boundary of what sustainability means for a business.
3. What is your best sustainability tip for the community?
I'd always heard that Japan was an extremely clean country. And in Japan – there are no (or hardly any) garbage cans on the street. This is because people take their trash home with them instead of throwing away their stuff in the closest receptacle. So a tip from me is to hold on to your trash until you get home. Too often we see trash billowing out of public trash cans which end up in our streets and waterways anyway. It may seem small, but ultimately it changes your relationship with trash if you have to hold on to it until the end of your day. You'll also notice how much accumulates during a single day.
---
Earthwell Refill
Reusing items is a great way to practice valuing our possessions instead of seeing them as disposable. Earthwell Refill helps you save the planet and save money by refilling your empty bottles with quality, bulk-priced eco products. They encourage their customers to bring reusable containers to fill natural products, such as shampoos, lotions, and laundry detergents.
1. How do you implement sustainable practices into your business?
We are a retail store that encourages sustainable practices via refilling personal products and household cleaners and by providing plastic alternatives. We try our best to purchase large quantities of all of our products, we have 55 gallon drums filled with vinegar and laundry soap. Two of our laundry detergent vendors, Puretergent from Los Angeles and Root and Splendor from Vista provide a circular delivery plan for us, so that means, the containers they provide their products in are returned back to them for refill. Little Seed Farm deodorants employ the same type of delivery plan and we are working with Dr. Bronner's to implement this circular delivery plan as well.
We also try to source most of our products from the West Coast, reducing our carbon footprint while supporting the local economy. We have also converted some of our vendors into using less packaging for their products. For example, Parker Shaving Company introduced new packaging that eliminated plastic specifically for stores like us. After the containers are empty we also find ways to reuse them. We donate the 55 gallon vinegar drums to the San Diego Zoo and some of our customers have converted the 55 gallon drums into rain barrels! Currently we have an agreement with I Love a Clean San Diego to reuse our 5 gallons drums for their clean up events. Another way we implement sustainable practices is by giving our shipping boxes to the community for free via the NextDoor app.
2. Why is sustainability important to your business?
Our business is all about sustainability. We created this business to do good for our community. Our community benefits by using plastic alternatives, not only by reducing the amount of single use plastic that ends up in our waterways but also by using less toxic products. Our customers are happy to know that they are helping the environment by coming to our store. Happy customers are good for business.
3. What is your best sustainability tip for the community?
Be patient. Don't try to change all at once because that is not sustainable. You don't have to buy brand new containers to start your zero waste journey. Use what you have until it cannot be used.
---
The Plot
Waste occurs in many areas of a business, but each cause of waste has solutions that will reduce waste, save money, and build a more dedicated team and customer following. THE PLOT has done this, serving as a conscientious business with operations that benefit their team, the health of the communities, and the future of the planet.
1. How do you implement sustainable practices into your business?
We work with local vendors we trust to have sustainable operations, grow some of our own produce and herbs in patio gardens and our regeneratively managed urban garden in the back parking lot, and we practice total utilization in our kitchen. We do our best to minimize any plastic use, and anything that can't be composted or recycled goes into a Terracycle box for specialized recycling. We save water from carafes to water our gardens, and even use zero-waste, palm oil free candles on our tables. Our takeout materials are biodegradable, and most will turn to soil in a backyard compost. We have also partnered with reVessel in order to provide a reusable takeout container swap program.
2.Why is sustainability important to your business?
Sustainability is important to our business for so many reasons. By doing our best to respect the earth and all that call it home, we earn the trust of our community and our team, and also their loyalty. There are also significant benefits to the business and our bottom line; there are financial benefits to minimizing waste, and also strong storytelling elements that support our marketing efforts. Most importantly, it's what we believe is the right thing to do and by being successful at it we hope to scale and make a greater impact.
3. What is your best sustainability tip for the community?
Buying local, regeneratively grown produce is the best! It travels less and tastes better, and supports local farmers that do so much for our communities. When we know the person that grows our food we are so much less likely to waste it.