Reduce Your Food Waste This Holiday Season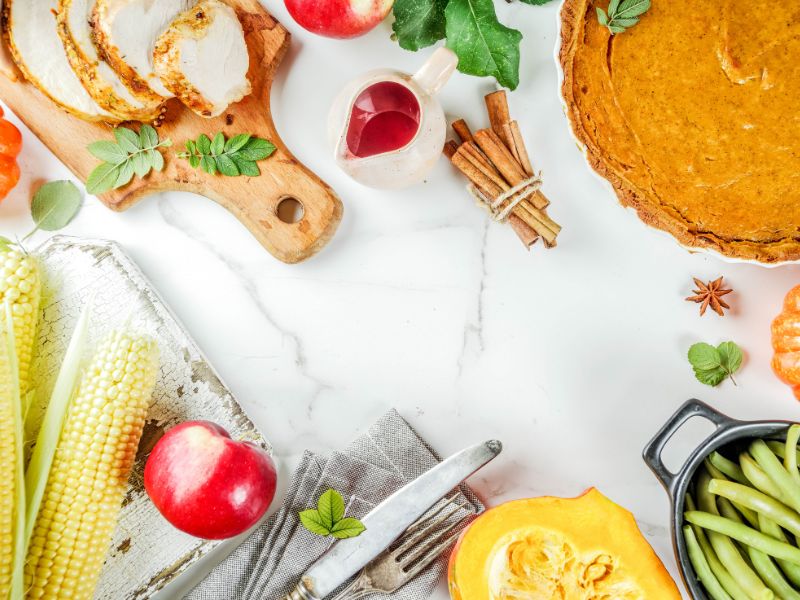 Did you know an average American throws away 20 pounds of food per month? And on top of that, in the United States, we generate an extra 5 million tons of household waste each year between Thanksgiving and New Year's.
Essentially, we throw out three times as much food waste as compared to other times of the year. To bring you tips on how to reduce your food waste this holiday season, we partnered with the Solana Center for Environmental Innovations, a local environmental education and stewardship center.
1. Strategically plan your meals to save time and fuel from taking extra trips to the grocery store. Plan to use your leftovers for lunch later in the week or to be frozen for use in a few weeks. When planning, consider buying in bulk, but only if the food is something you will actually use or can safely store for future use. Store any unused food in clear, labeled containers to eliminate accidental waste in the future.
2. Traditionally, holiday meals are bountiful. This year, save energy and food by making smaller servings of the dishes that are most perishable – produce and dairy. To reduce the amount of unwanted food left on guests' plates, encourage loved ones to serve themselves smaller first servings, then come back for a second serving if they will eat more.
3. For your next party, ask your guests to bring reusable containers and send them home with leftovers. You may also want to share your leftovers with a neighbor who might enjoy a home-cooked meal.
4. Did you know 40 percent of San Diego's landfill consists of organic material? Make a difference and start composting at home. Composting is our way of mimicking and optimizing the natural decomposition process, while reducing greenhouse gas emissions from landfilled food waste.
5. Reduce food waste in San Diego by getting involved. The Solana Center offers free workshops throughout the county and welcomes visitors to stop by on Tuesdays and Thursdays to purchase subsidized compost bins, composting tools and supplies from our store. You can also check out their demonstration garden, worm bins, rain barrels and schedule for upcoming events, classes and other ways to get involved on site.
6. Finally, if you have too much food – donate! You can bring food to your local food bank or a Feeding America distribution center Monday – Friday from 9:00 a.m. – 3:00 p.m. For recommendations on what you can donate, the U.S. EPA published a Food Recovery Hierarchy with helpful information. At FASD, we accept unopened, shelf-stable and non-cooked, perishable food items . If you have questions, feel free to contact us at 858.452.3663 or info@feedingamericasd.org.
Thank you for reducing food waste this holiday season and all year long! Please contact our team with any questions.