All Five Applicants Provided with Technical Assistance by Solana Center Receive Funding Approval from State of California Healthy Soils Program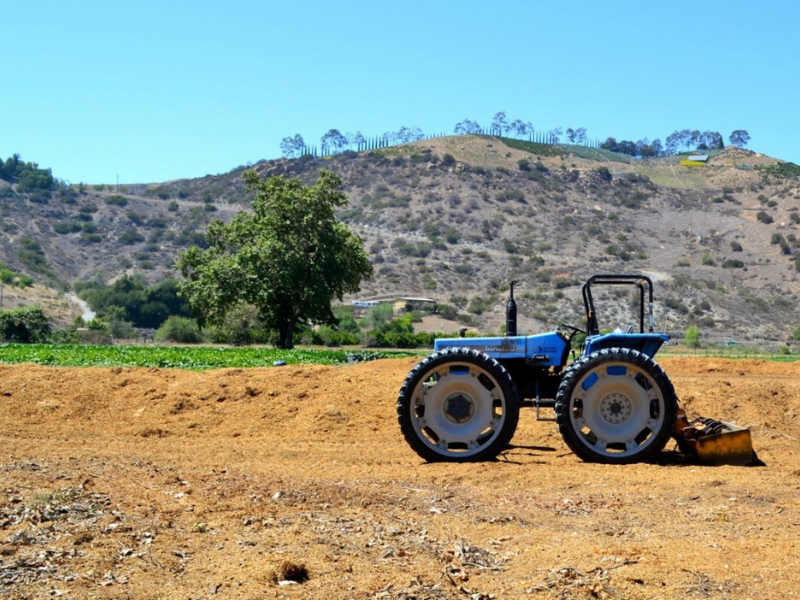 Funding to offset greenhouse gas emissions, prevent erosion and improve soil quality ENCINITAS – All five applicants who worked with Solana Center staff to create their proposals for the California Healthy Soils Program (HSP) have been awarded funding for farm improvement projects in San Diego County to reduce greenhouse gas emissions and enhance soil quality. Funding is provided for on-farm management practices such as cover cropping, mulching, compost application, and conservation plantings and the program is funded with state cap and trade proceeds through the California Climate Investments Program. Combined, the applicants requested $221,650 for projects that will offset 35.5 metric tons of CO2 emissions a year.
We're thrilled to be part of an effort to bring State funding to San Diego area farms to improve soils from the effects of weather and climate, allowing them to be more efficient, productive and healthy, and to help reduce or offset the CO2 emissions entering the atmosphere," said Solana Center Executive Director Jessica Toth.
The five farms include Cuttings Edge, Family of JohanCharles and Susan Boers, Maskell Growers, Sweet Spot Farm, and Terra Corazon Farm. Projects include:
Cuttings Edge will install a windbreak and riparian forest to reduce runoff and create habitat for pollinators, mulch to fight weed development, and compost to increase soil fertility;
Family of JohanCharles and Susan Boers will convert an abandoned citrus orchard into native plants to create habitat for pollinators, reduce soil erosion, improve soil health and provide forage for the critically-endangered San Clemente Island goats who will reduce weeds and fire-prone grasses;
Maskell Growers will mulch an avocado grove, reduce weed growth and implement conservation cover to increase soil health and reduce erosion;
Sweet Spot Farm will replace deforested and overgrazed land with riparian buffers and hedgerows to create habitat for local and migrating wildlife, and increase soil capacity to store carbon and moisture;
Terra Corazon will convert an avocado farm into a low-water using, diverse polyculture farm for education. Solana Center received a Technical Assistance Grant from the California Department of Food and Agriculture, also funded through the California Climate Investments Program, to promote and improve accessibility of incentive funding and provide technical assistance for HSP grant applicants. Staff met with 13 applicants overall to discuss their proposals, 5 of whom submitted applications from farms in Temecula, San Marcos, Ramona and two in Valley Center.
Projects will begin before December 31, 2019 and take place over a three year period.
About Solana Center:
Solana Center is a San Diego-based, environmental nonprofit that has provided waste diversion and environmental education in San Diego County for over 35 years. Solana Center actively addresses and solves the region's most pressing environmental issues through the Zero Waste, composting, and water conservation programs that inspire and empower individuals to live sustainably, reduce waste and become change makers in the communities where they live.
About Healthy Soils Program and California Climate Investments:
HSP is funded by Proposition 68 Parks & Water Bond 2018 fund and California Climate Investments (CCI). CCI is a statewide program that puts billions of Cap-and-Trade dollars to work reducing greenhouse gas emissions, strengthening the economy and improving public health and the environment — particularly in disadvantaged communities.