Don't Waste Summer's Bounty!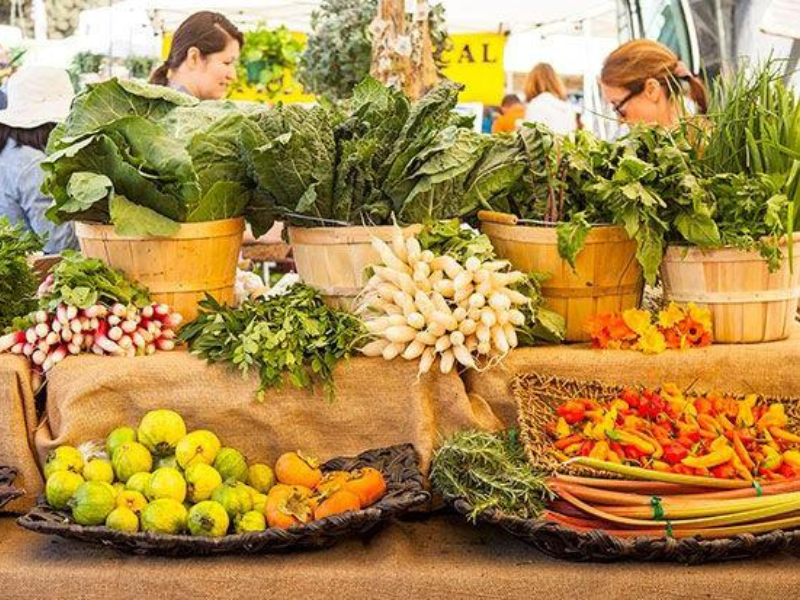 Summer is officially here! Have you attended your local farmer's market to check out the seasonal bounty yet? Visiting your local farmer's market can be a wonderful experience where you get to explore beautiful produce, flowers, and herbs and meet the farmers who are growing them.
Purchasing local, seasonal produce also helps your food last longer, supports your community, and is a great way to decrease your carbon footprint. Shopping locally reduces the fuel consumption, air pollution created in transportation, and electricity used to store food in the shipping process. Plus, fresh produce tastes better too!
Take a look at our recent video sharing what produce we found to be in season at the local market in the video below.

---
If you can't make it to the farmer's market, you can also buy local, seasonal food directly from farmers through a Community Supported Agriculture (CSA) subscription. Find a CSA program near you with UCSD's find good food locator tool.
To make the most of your summer bounty, it is key to properly store your produce. Here are a few of our favorite tips for summer produce storage:
1. Chop the tops off your carrots when you get them home to keep the roots plump. (You can save the greens for pesto or put them in a freezer scrap bag to make veggie broth!)
2. Throw any leafy greens in a plastic bag in the crisper as soon as you get them.
3. Once stone fruit are ripe keep them in the fridge to slow their ripening.
4. Place asparagus upright in a jar with 1 inch of water to maintain freshness.
For more details and tips on preventing wasted food, download the Save the Food Spring & Summer Produce Storage Guide! For inspiration to get creative in the kitchen to use all of your seasonal produce and ingredients, search for recipes on EatFresh.org.